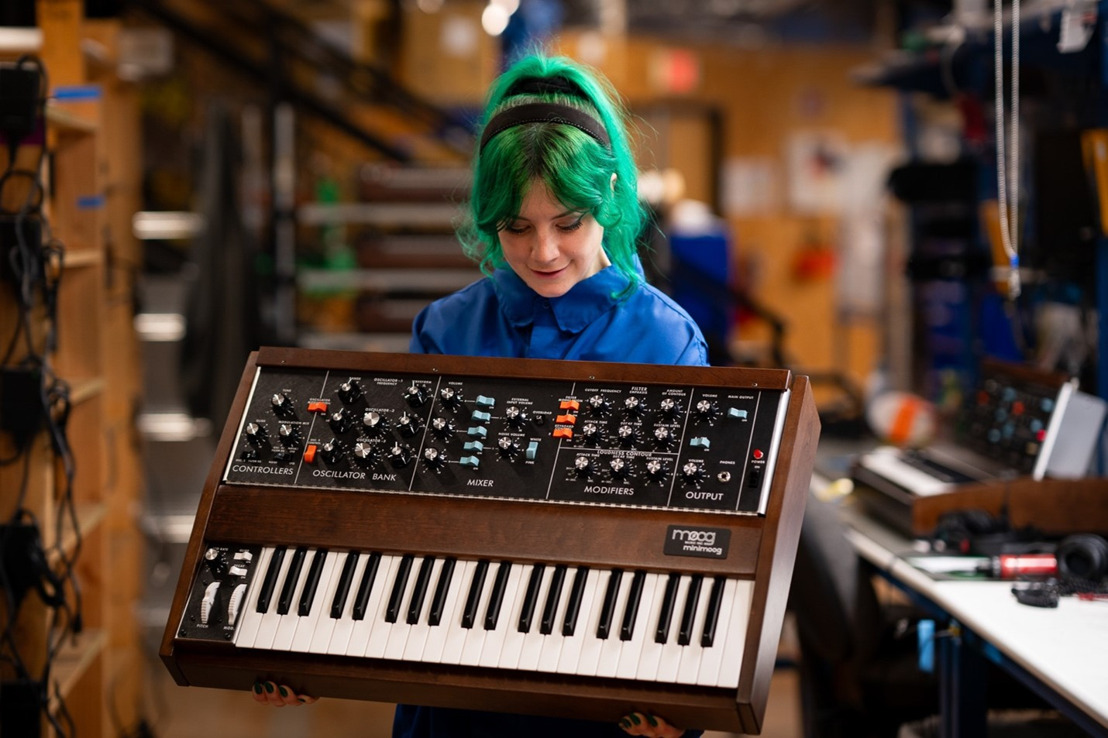 Inside the Moog Factory with Synth History's Danz CM
Join the artist, entrepreneur, and electronic music aficionado for a special instrument-building and music-making experience at Moog Music's factory and studio space in Asheville, NC.
Ashevile, NC, August 24, 2023- Danielle "Danz" Johnson has been a longtime friend and supporter of Moog Music's legacy and its instruments. The songwriter, producer, record label owner, and Synth History founder currently makes music under the moniker of Danz CM (formerly Computer Magic).
Danz has collaborated with Moog on everything from instrument demonstration and live performance videos to exclusive interviews about the product development process. An electronic music historian and leading voice in the synth community, she helps to tell the stories of foundational synthesizers and artists through her Synth History platform.
With a deep understanding of synthesis and an appreciation for Moog's hand-built production practices, Danz visited the Moog factory to try her hand at crafting one of the most iconic synthesizers of all time: the Minimoog Model D.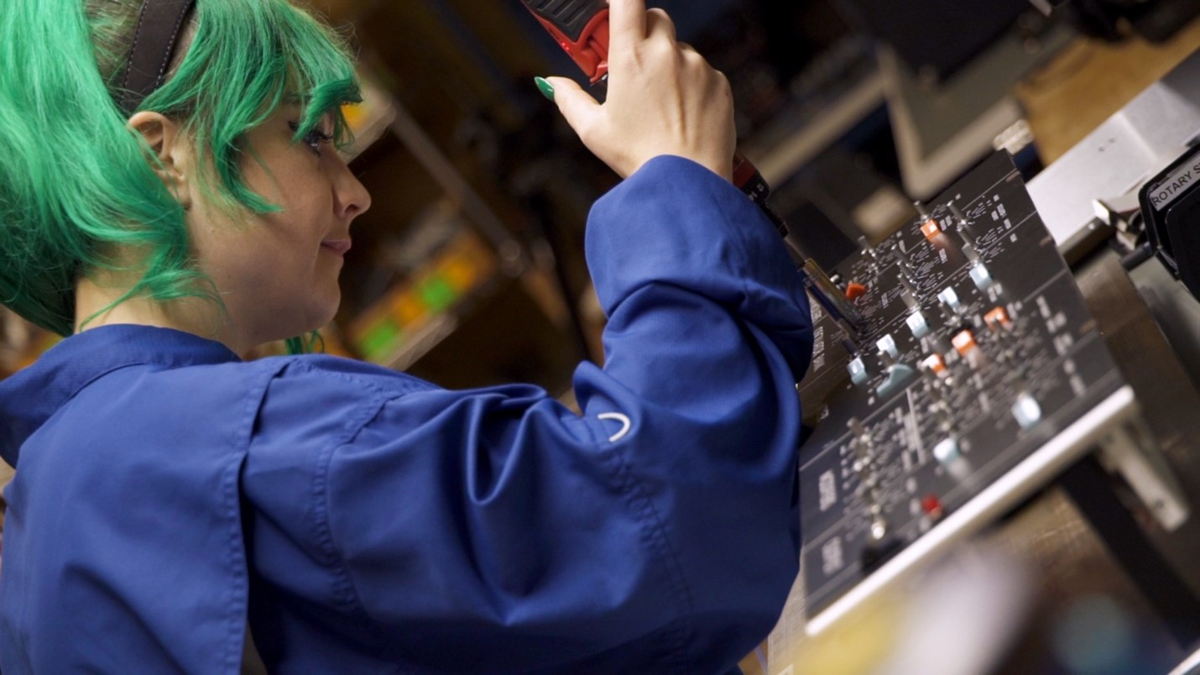 Building a Moog Synthesizer
What goes into making a Moog synthesizer? On a typical day, about 120 complete instruments are built inside Moog's single production facility in Asheville, North Carolina.
The production process begins with a quality inspection of materials before an instrument is ready to be assembled, calibrated, tested, packed, and shipped to its new home.
To experience all that goes into hand-crafting these iconic synthesizers, Moog has recently begun inviting artists to take part in the process. Recently, Danz had the opportunity to join the Moog team for a day and build her own Minimoog Model D.
​"Building the Minimoog and seeing the factory in person was a surreal experience­­," Danz shared. "It's hard to describe. I just felt all the history at once. So many great songs were created with these instruments."
Brought back into production in late 2022, the instrument is built to its original factory specifications. Sounding as vibrant as ever, this reissue retains the exact component placement and through-hole design of a 1970s-era Minimoog Model D.
"The Minimoog presently resides as the centerpiece of my studio, and now it's almost impossible to make a song without it," the artist added.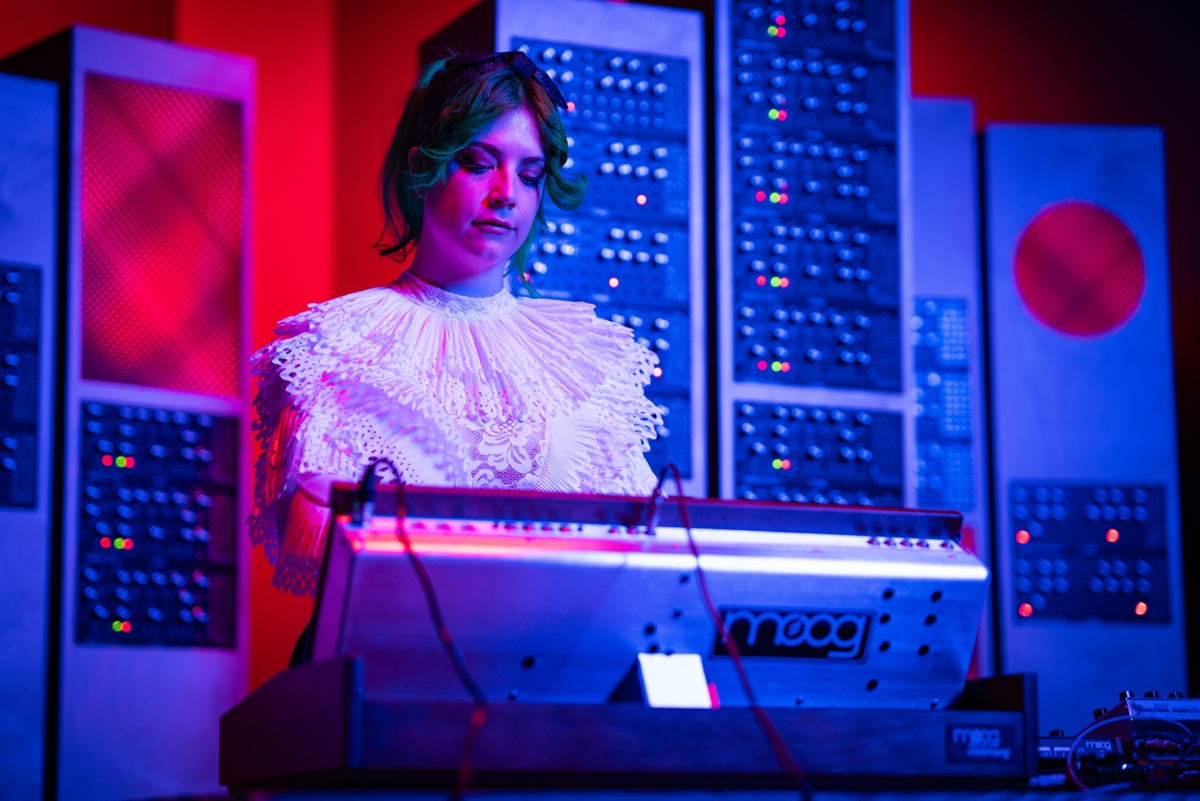 Crafting a Track in the Moog Sound Lab
When Danz arrived at Moog's studio space in Asheville, she began composing a new song with Model D, Grandmother, Sirin, and Minitaur.
Then, using the Minimoog Model D she built by hand alongside members of Moog's production team, Danz created an original track inside the Moog Sound Lab.
"Although the Minimoog is monophonic, I wanted to make chords with it," she explained. "So, I layered individual Minimoog tracks beforehand, recorded those, and selected a main melody line for the live performance to kind of harmonize with the others, to create the illusion of polyphony. For the live performance I also used external instrument tracks in Ableton to send arpeggios, melodies, and bass via MIDI out to the Grandmother, Sirin, and Minitaur. These I manipulated live in tandem. Pretty much every instrument you hear is Moog!"
Watch the track come to life here!
More about Danz CM
​Danz CM is a producer, composer, songwriter, graphic designer, and the founder of Channel 9 Records and Synth History. Since 2010 she has been making music, formerly under the moniker of Computer Magic and currently under Danz CM. Entirely self-taught in all of her endeavors, from music production and songwriting to running a record label and publishing magazines, Danz's motto is do-it-yourself. Learn more here.
More about Moog Music
​Moog Music is the world's leading producer of theremins and analog synthesizers. The company and its customers carry on the legacy of its founder, electronic musical instrument pioneer Dr. Bob Moog. Moog's instruments are assembled by hand in its factory in downtown Asheville, North Carolina. Learn more here.
---

Jeff Touzeau Public Relations, Hummingbird Media, Inc.

Ashley Kinchen Hummingbird Media, Inc.