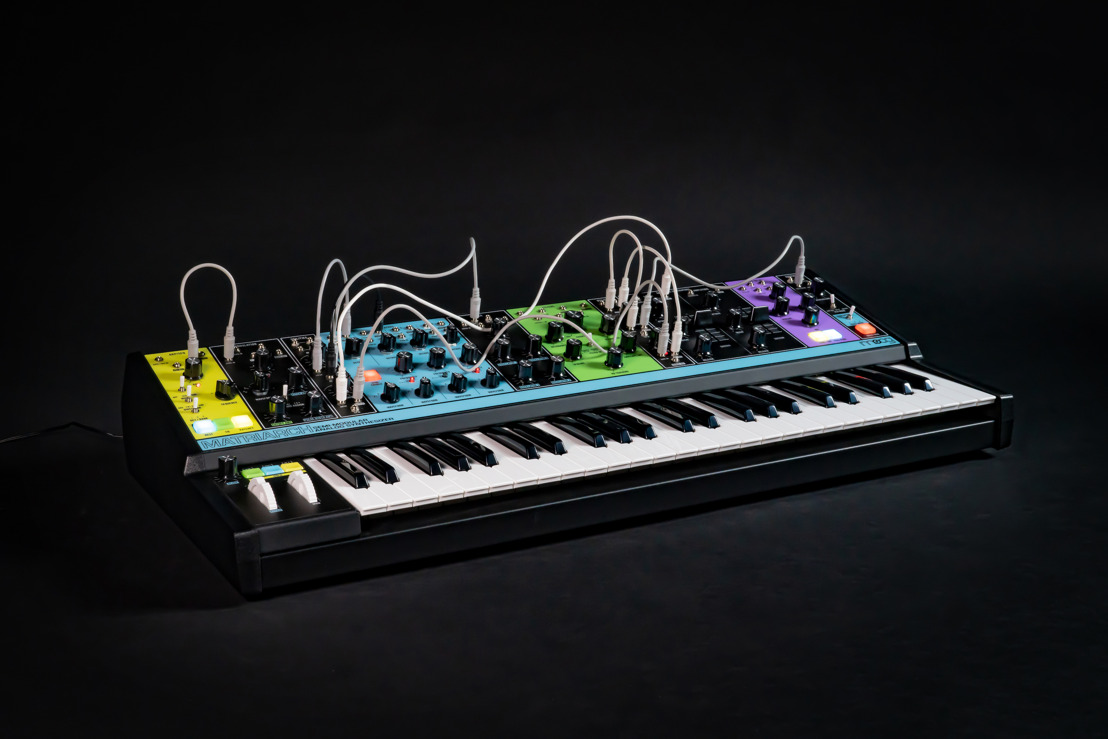 MATRIARCH HAS LEFT THE BUILDING
The New Matriarch Synthesizer Is Now Shipping from the Moog Factory + New Matriarch Video, Mystery Rituals, with Sonic Sorceress Lisa Bella Donna
Asheville, NC, September 10, 2019 — Matriarch is a new Moog synthesizer with an emphasis on imagination. The pinnacle of Moog's semi-modular family of synthesizers, Matriarch's patchable architecture and vintage Moog circuits reward open exploration with endless sonic possibilities and unparalleled analog sound.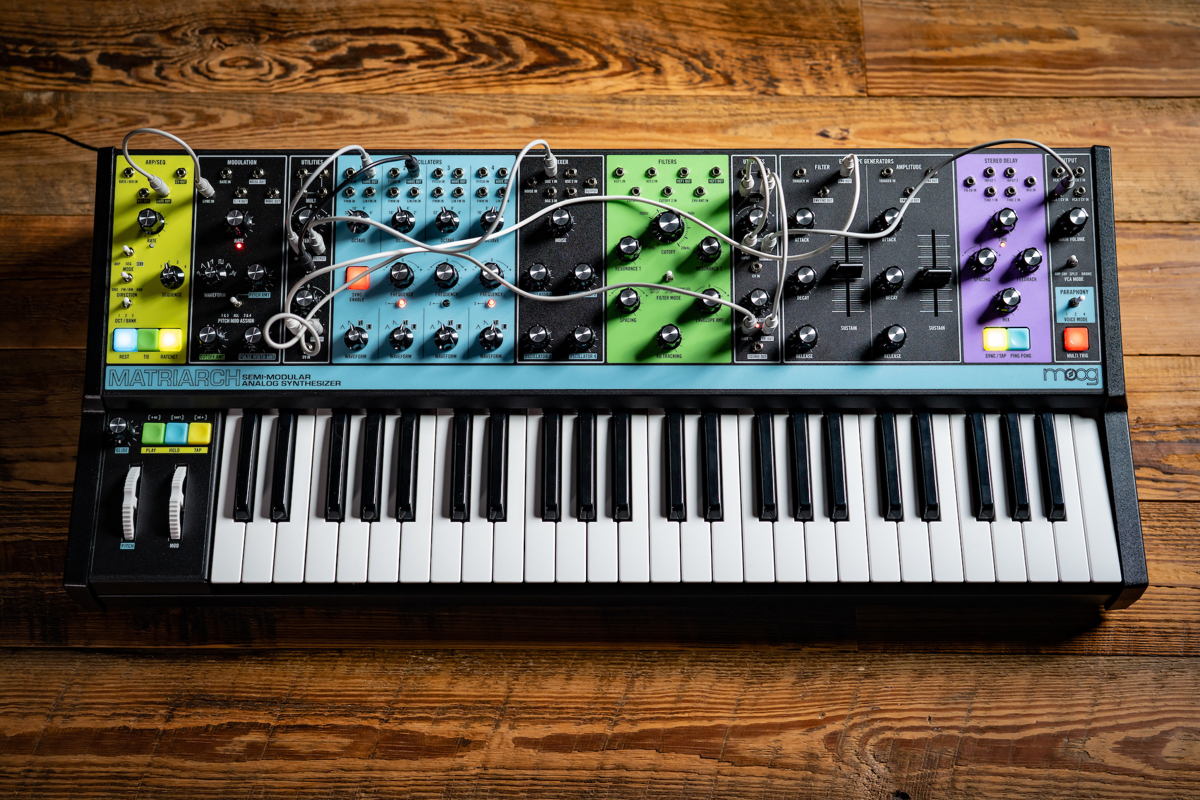 We're excited to share that Matriarch production is in full swing here at the Moog Factory in Asheville, NC, and pre-ordered Matriarch instruments are already arriving at their new homes. We invite you to learn more about our newest synthesizer, including where to order your very own Matriarch, here.
Watch Mystery Rituals w/ Lisa Bella Donna: Demonstrating Matriarch's ability to grow and expand with your needs, sonic sorceress Lisa Bella Donna journeys into hidden dimensions, integrating Matriarch with other instruments in the Moog semi-modular family (DFAM, Mother-32, and a pair of Moog Grandmothers).
"The Moog Matriarch is a full electronic music studio / laboratory under one hood. It's awe-inspiring. Above all the amazing features and patchability, the stereo dual ladder filter is second to none." - Lisa Bella Donna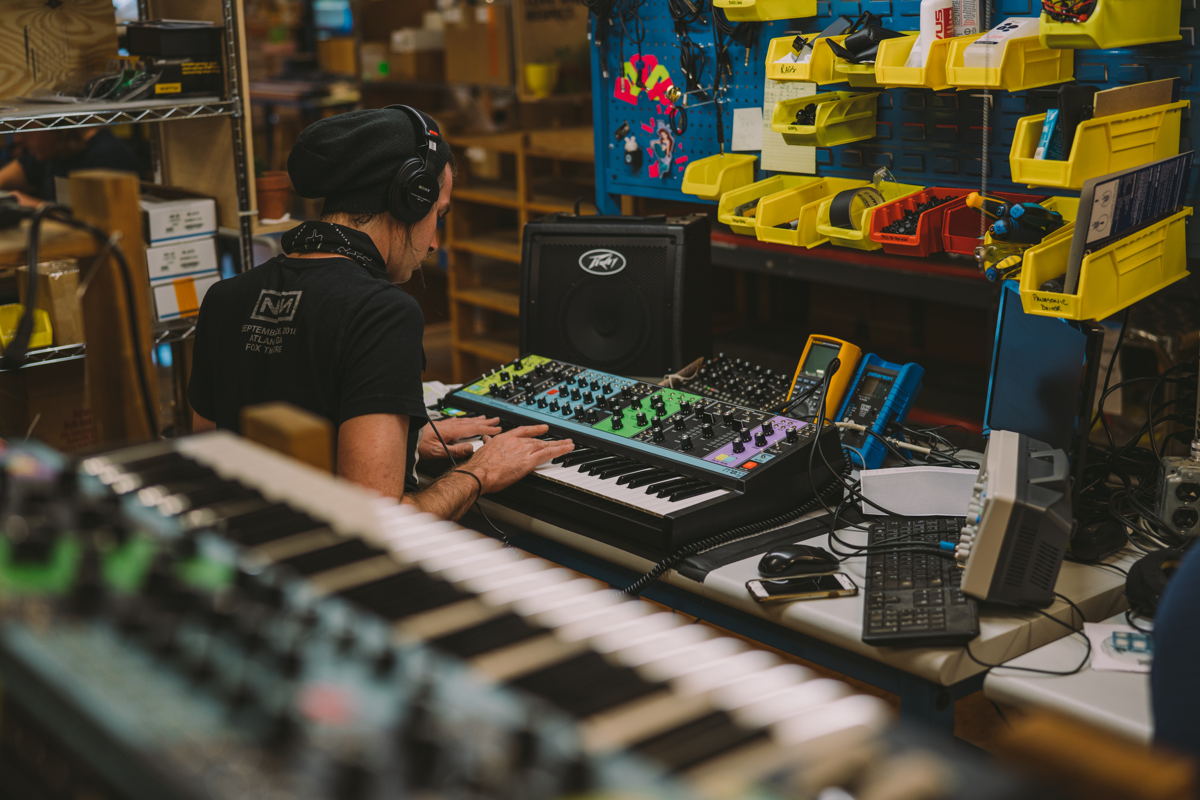 With a deep assortment of synthesis modules based on Bob Moog's original circuit designs, Matriarch's 100% analog signal path spans a dynamic sonic vocabulary. Each new Matriarch synthesizer is built with love by the employee-owners inside the Moog Factory in Asheville, NC, and ships with an Exploration Patchbook designed to guide and inspire beginners and experienced synthesists alike.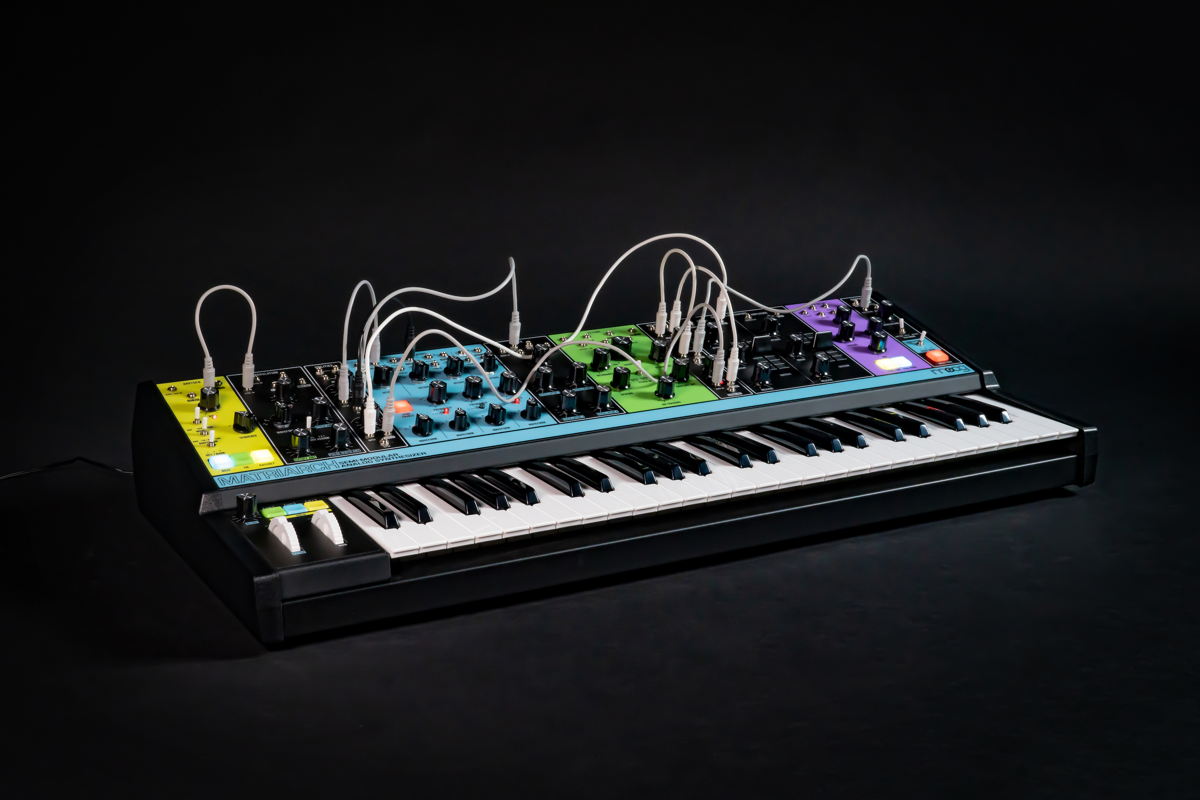 With switchable mono, duo, and 4-note paraphonic modes, semi-modular architecture, and 90 modular patch points, Matriarch is both a harmonic powerhouse and modular playground – capable of quickly transforming from versatile performance keyboard to deep analog modular system.
Coupling the power of vintage stereo ladder filters, dual envelope generators, stereo analog delays, and stereo VCAs, Matriarch empowers the sonic exploration of space and time – standing alone as a vehicle for multidimensional expression and standing out as a powerful addition to a Mother-32, DFAM, Grandmother, or any Eurorack modular system.
Matriarch is available now through Moog Dealers worldwide.
Asset Links for Editors
About Moog Music
Moog Music is the leading producer of analog synthesizers in the world. The company and its customers carry on the legacy of its founder, electronic musical instrument pioneer, Dr. Bob Moog. All of Moog's instruments are hand built in its factory on the edge of downtown Asheville, NC.
Photo Gallery (click on thumbnail for high resolution version)

Matriarch Product photos:
Matriarch Beauty photos:
Factory / Build photos: