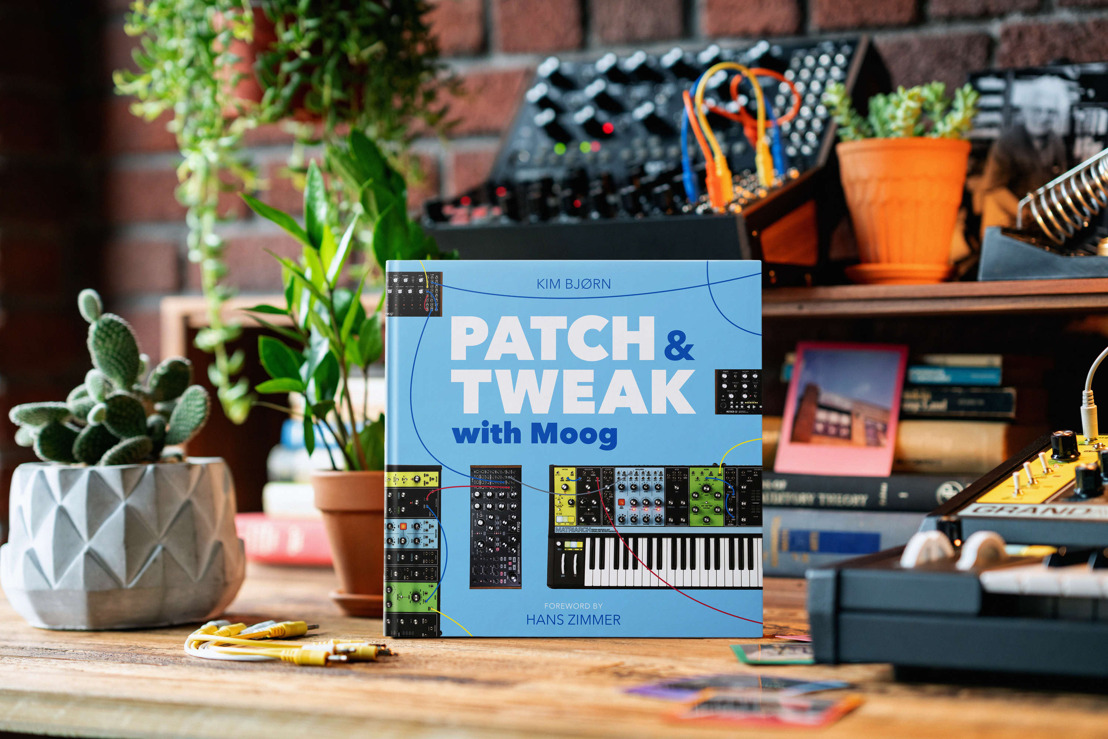 PATCH & TWEAK with Moog
The must-have coffee table book for every synth lover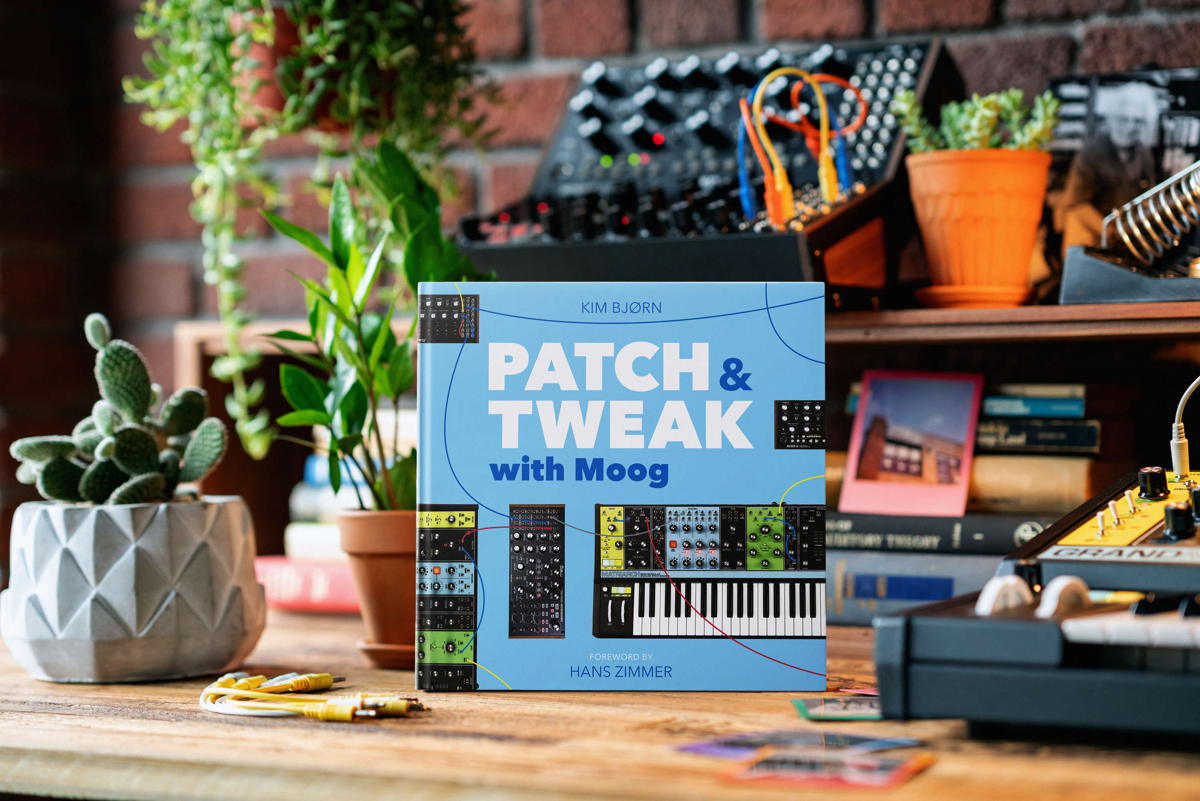 PATCH & TWEAK with Moog is the ultimate resource for Moog synthesizer enthusiasts and musicians of all skill levels interested in an immersive modular synthesis experience.
Throughout PATCH & TWEAK with Moog's 200 pages, readers will explore more than 100 tips, ideas, and patches to use as creative inspiration, ensuring artists of any skill level can experience the joy of analog synthesis.
Available for pre-order—ships November 6th
$39.99
Werkstatt-Ø1
A budget-friendly Moog synthesizer that's perfect for beginners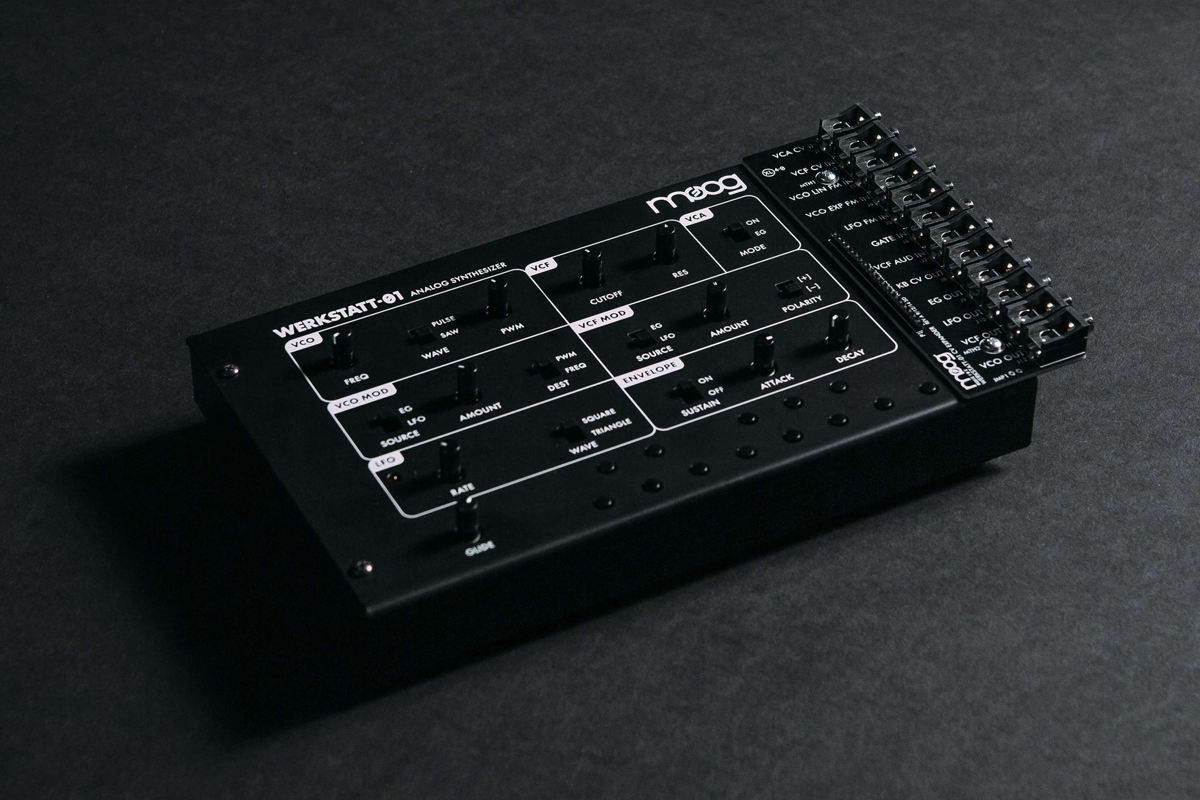 The Werkstatt-Ø1 is a patchable analog synthesizer kit based on classic Moog circuits. Assembly is extremely simple; any user can quickly assemble an analog synthesizer with minimal tools and expertise.The patchbay allows you to experiment with sound through analog interconnectivity, experimentation, and voltage control making Werkstatt-Ø1 an excellent introduction to analog synthesis.
$199.00
Dark Series Synthesizers
Instant classics designed to inspire for a lifetime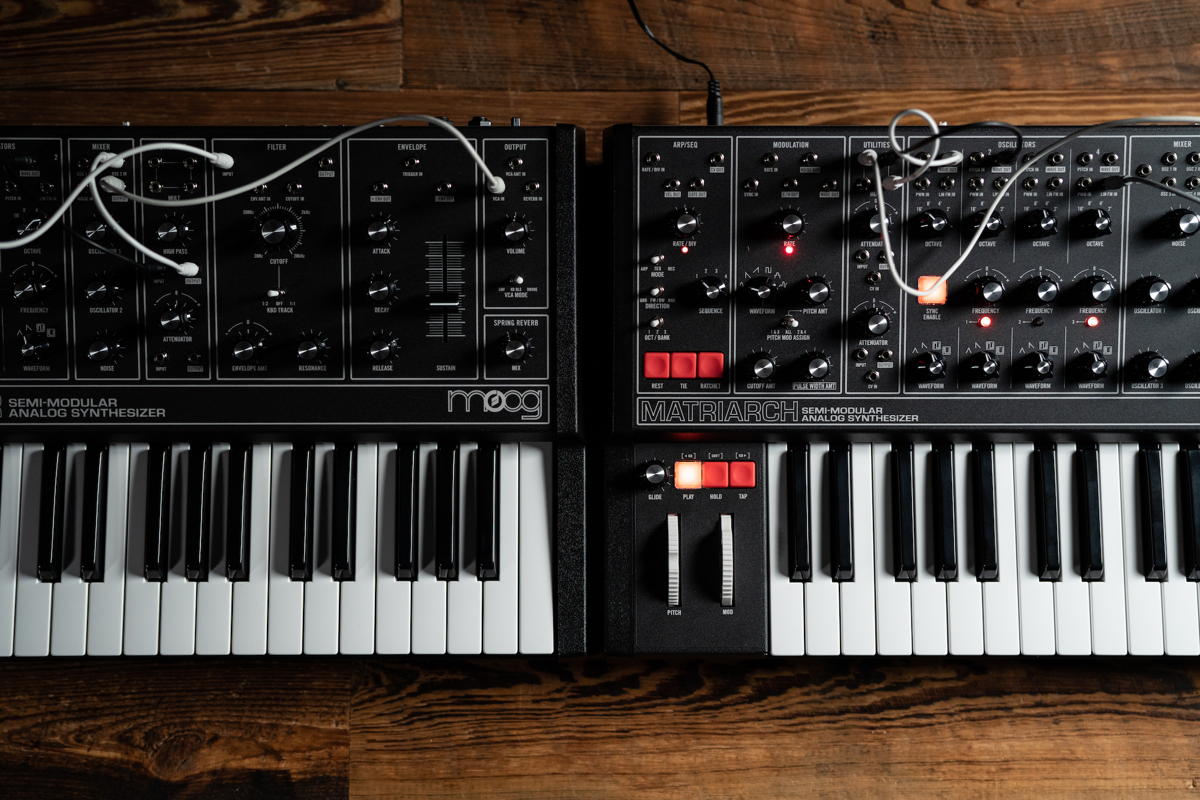 Dark Series for Matriarch and Grandmother strikes the perfect balance between classic and modern, featuring an all-black aesthetic that invokes the timeless look of early Moog modular systems—with all the functionality and versatility these two state-of-the-art sound design machines are known for. A complement to the distinct multi-colored artwork of the original Matriarch and Grandmother synthesizers, Dark Series presents a style option that celebrates the intersection of tradition and innovation.
Grandmother
​$999.00
Matriarch
​$1,999.00
Theremini
Retro-futuristic fun for all ages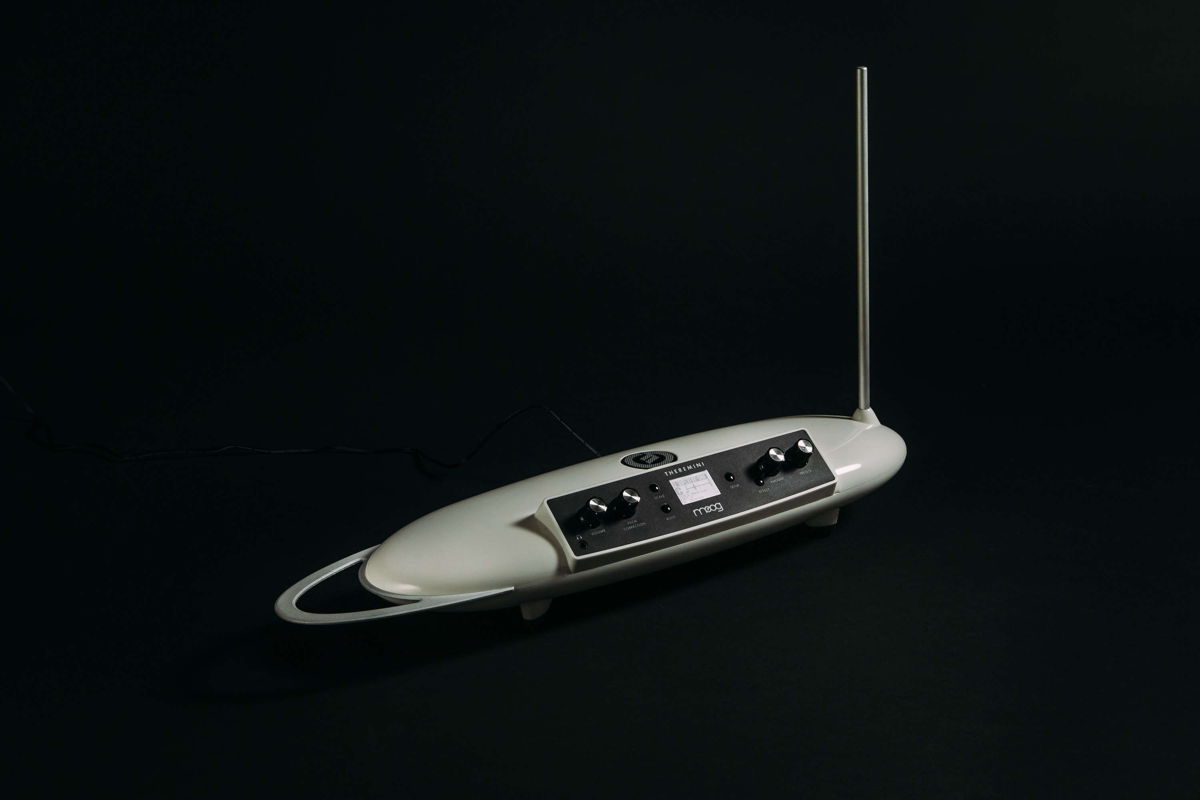 The Theremini is a reimagination of one of the oldest electronic musical instruments, and Bob Moog's first love: the theremin. Its design fuses the experience of playing an instrument you don't actually touch with a powerful sound engine derived from Moog's award-winning Animoog synthesizer. The Theremini guarantees immediate success to anyone at any skill level or physical ability, while also providing new ways to experiment with music, education, and gestural control.
$349.00
SR Series Cases
Matriarch and Grandmother's first line of defense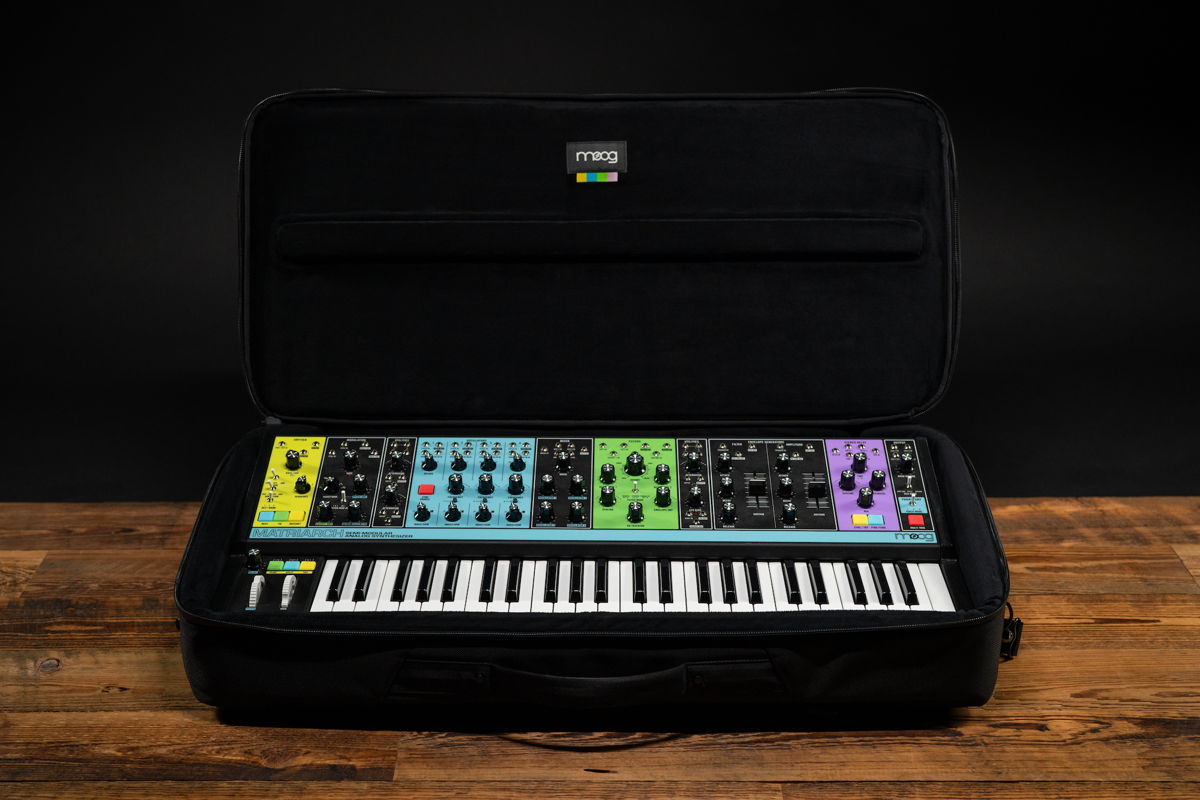 Developed with artists for artists, Moog SR Series Cases were meticulously designed based on conversations with musicians to protect these two instruments better than any other offering on the market. These durable, weather-resistant protective cases ensure that your Moog Grandmother or Matriarch synthesizer are safeguarded at home, in the studio, and away.
Grandmother Edition
​$199
Matriarch Edition
​$299
Moog Merch and Apparel
Designs that never go out of style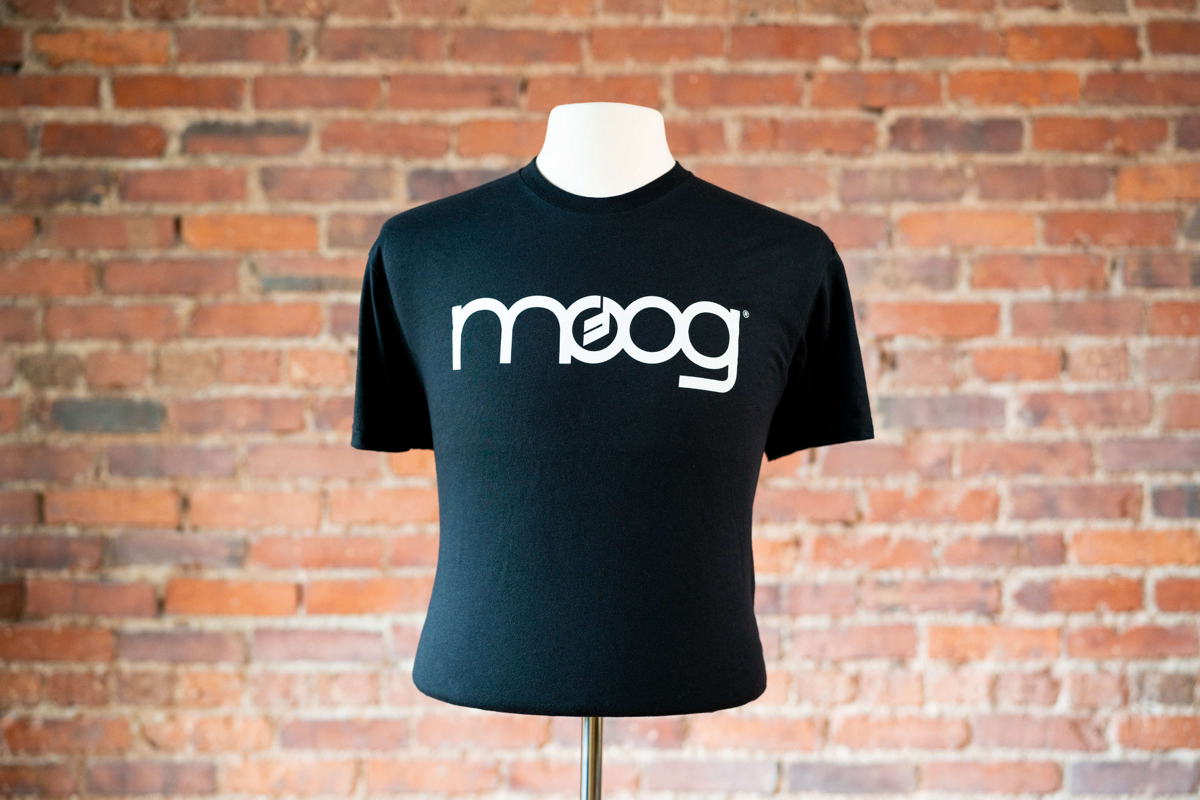 ​Spread analog joy with Moog merch! From t-shirts and hoodies to coffee mugs and glassware, there's something for every synthesist on your list. Browse styles and place your order at moogmusic.com.
Price
​Varies by item

​
More about Moog Music
​Moog Music is the world's leading producer of theremins and analog synthesizers. The employee-owned company and its customers carry on the legacy of its founder, electronic musical instrument pioneer Dr. Bob Moog. All of Moog's instruments are built with love inside its factory in downtown Asheville, North Carolina. Learn more here.

Jeff Touzeau Public Relations, Hummingbird Media, Inc.