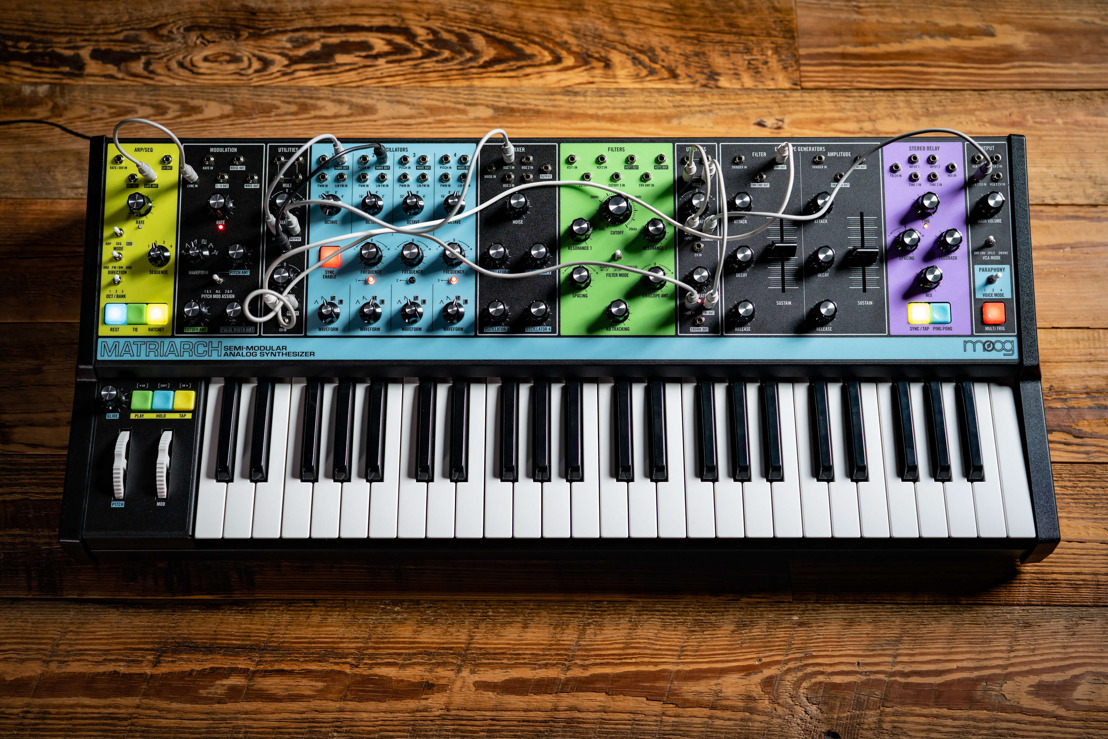 Moog Matriarch Captures TEC Award for Outstanding Technical Achievement
Anaheim, CA, January 26, 2021 — Moog Music was recognized for Outstanding Technical Achievement during the 36th Annual TEC Awards. The TEC Awards were hosted as part of Believe in Music Week — NAMM's new online digital event. Matriarch was awarded the top spot in the Musical Instrument Hardware category.
Presented by The NAMM Foundation, The NAMM TEC Awards are bestowed annually in celebration of the pro audio community by recognizing the individuals, companies, and technical innovations behind today's sound recordings, live performances, films, television, video games, and other media.
"We are humbled to accept this award for Matriarch — an instrument designed and built by our employee-owners here in Asheville, NC and shipped to musicians all over the world," says Mike Adams, President of Moog Music. "Thank you to all the creatives who have shared their music and stories with us over this past difficult year. We are honored to hear that our instruments continue to bring you joy and inspiration."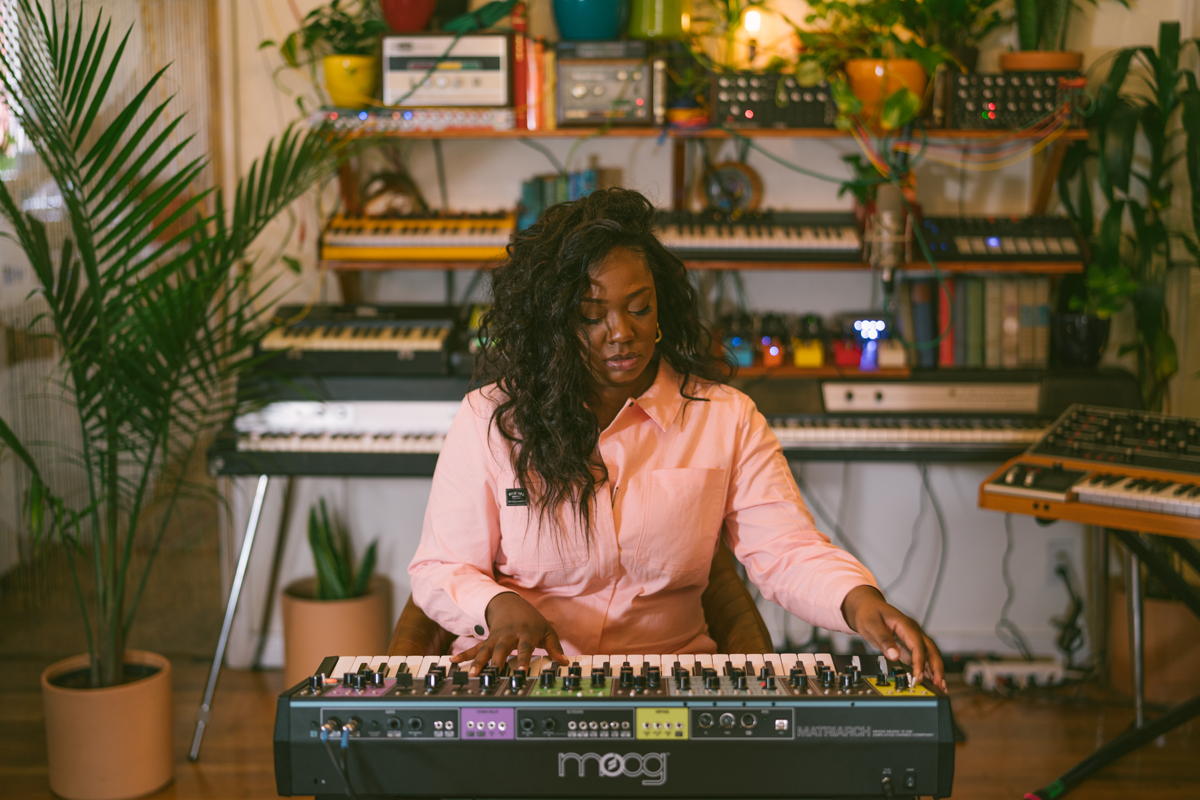 Matriarch is a patchable 4-note paraphonic analog synthesizer with a built-in sequencer, arpeggiator, stereo ladder filters, and stereo analog delay. Capable of creating rich evolving chord patterns immediately with "no patching required," Matriarch invites access to an abundance of inspiring textures, new sounds, and an endless supply of "happy accidents" through its 90 modular patch points. Based on the vintage circuitry of classic Moog synthesizer modules, Matriarch is a catalyst for creative ideas and a medium for multi-dimensional expression.
Explore the vast sonic potential of Matriarch through original compositions by Paris Strother, Sarah Schachner, Lisa Bella Donna, and Max Ravitz in this video.
For more information on Matriarch — and to preview the new Matriarch Dark Series — please visit https://www.moogmusic.com/products/matriarch.
About Moog Music:
​Moog Music is the world's leading producer of theremins and analog synthesizers. The employee-owned company and its customers carry on the legacy of its founder, electronic musical instrument pioneer Dr. Bob Moog. All of Moog's instruments are built with love inside its factory in downtown Asheville, North Carolina. Learn more here.
About the TEC Awards:
​Presented annually by the NAMM Foundation during The NAMM Show, The NAMM TEC Awards recognize the individuals, companies and technical innovations behind the sound of recordings, live performances, films, television, video games and other media in 31 Technical and Creative Achievement Categories. The Les Paul Award is given at the event in tribute to musical artists and others whose work has exemplified the creative application of audio technology. Through its Hall of Fame, The TEC Awards also honors the pioneers of audio technology and the music industry's most accomplished producers and audio technicians. The NAMM Foundation's TECnology Hall of Fame celebrates innovations and ground breaking technical achievements of the past. For more information, visit www.tecawards.org
About NAMM
​The National Association of Music Merchants (NAMM) is the not-for-profit association with a mission to strengthen the $17 billion music products industry. NAMM is comprised of approximately 10,400 members located in 104 countries and regions. NAMM events and members fund The NAMM Foundation's efforts to promote the pleasures and benefits of music, and advance active participation in music making across the lifespan. For more information about NAMM, please visit www.namm.org, call 800.767.NAMM (6266) or follow the organization on Facebook, Instagram and Twitter.

Jeff Touzeau Public Relations, Hummingbird Media, Inc.