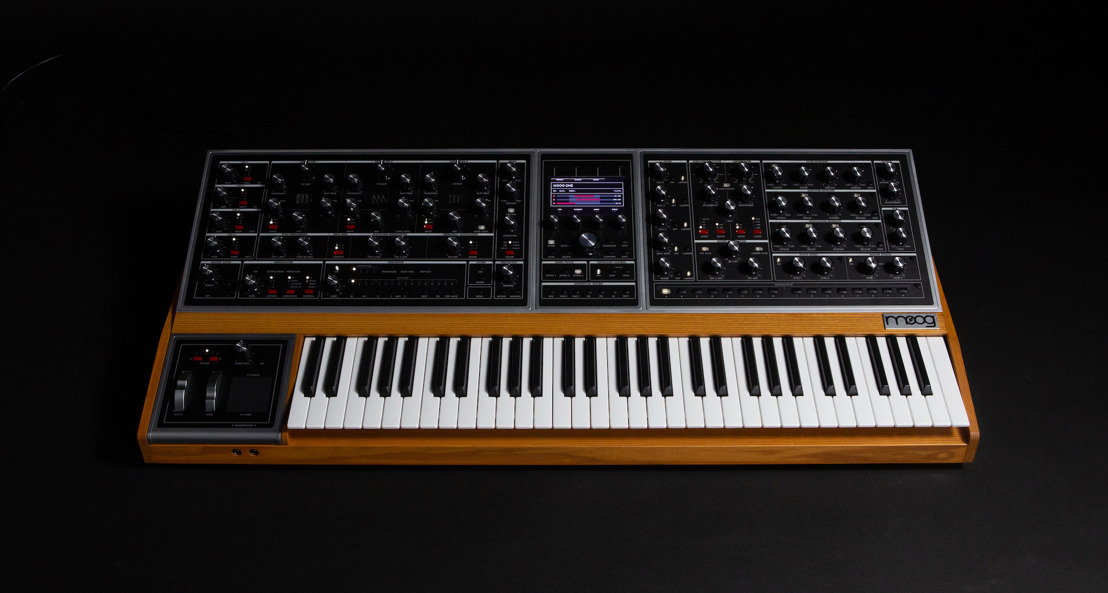 Moog Matriarch, Moog One Nominated for NAMM TEC Award for Outstanding Technical Achievement
Moog captured two nominations for Outstanding Technical Achievement in "Musical Instrument Hardware"
Anaheim, Calif. – July 23, 2019 – Moog Music Inc. has received two nominations for the 35th Annual NAMM Technical Excellence & Creativity (TEC) Awards in the category of Outstanding Technical Achievement in Music Instrument Hardware for the Moog Matriarch and the Moog One. Presented by The NAMM Foundation, The NAMM TEC Awards are bestowed annually in celebration of the pro audio community by recognizing the individuals, companies, and technical innovations behind today's sound recordings, live performances, films, television, video games and other media.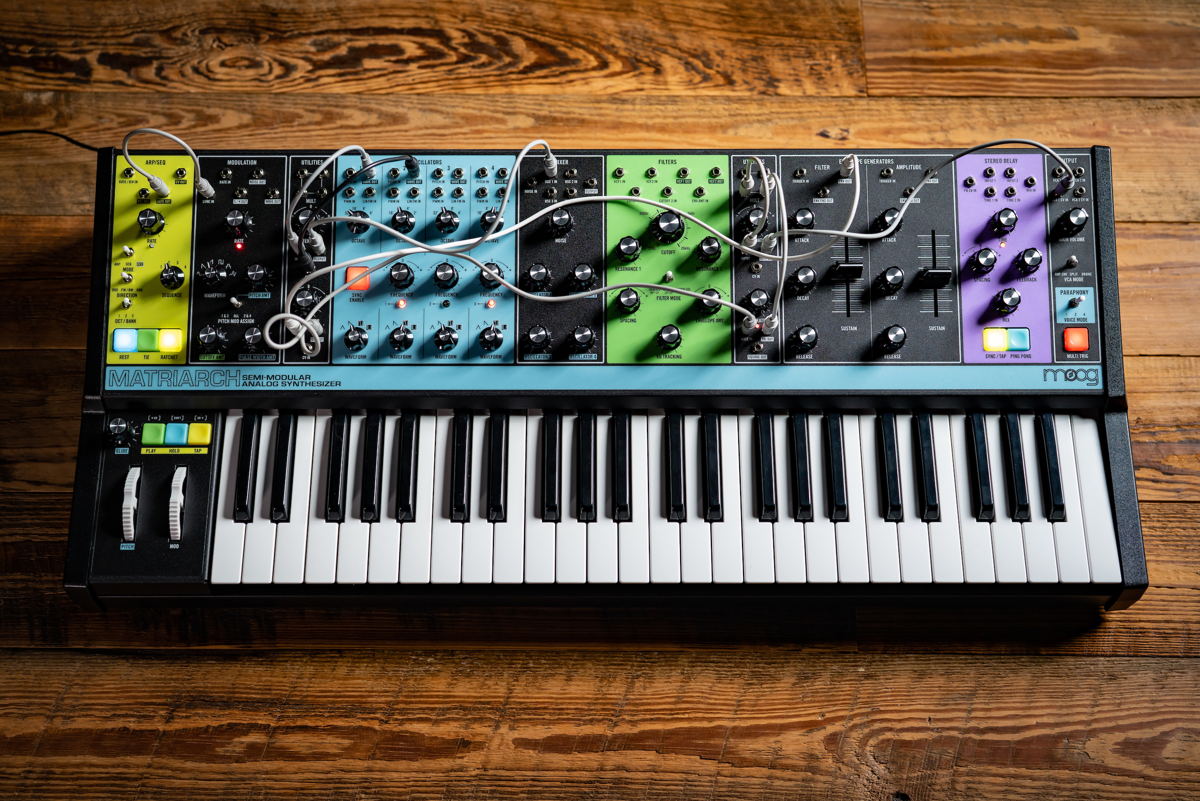 The Moog Matriarch is a patchable 4-note paraphonic analog synthesizer with a built-in Sequencer, Arpeggiator, stereo Ladder Filters, and stereo Analog Delay. New users and verteran synthesists alike can easily creating rich evolving chord patterns immediately with "no patching required", or explore an abundance of inspiring textures, new sounds, and an endless supply of happy accidents through Matriarch's 90 modular patch points. Based on the vintage circuitry of Bob Moog's classic synthesizer modules, Matriarch is a catalyst for creative ideas and a medium for multidimensional expression.
Watch Moog Matriarch: Time/Place/Memory
​https://www.moogmusic.com/media/matriarch-place-time-memory
Learn More About Moog Matriarch:
​https://www.moogmusic.com/products/matriarch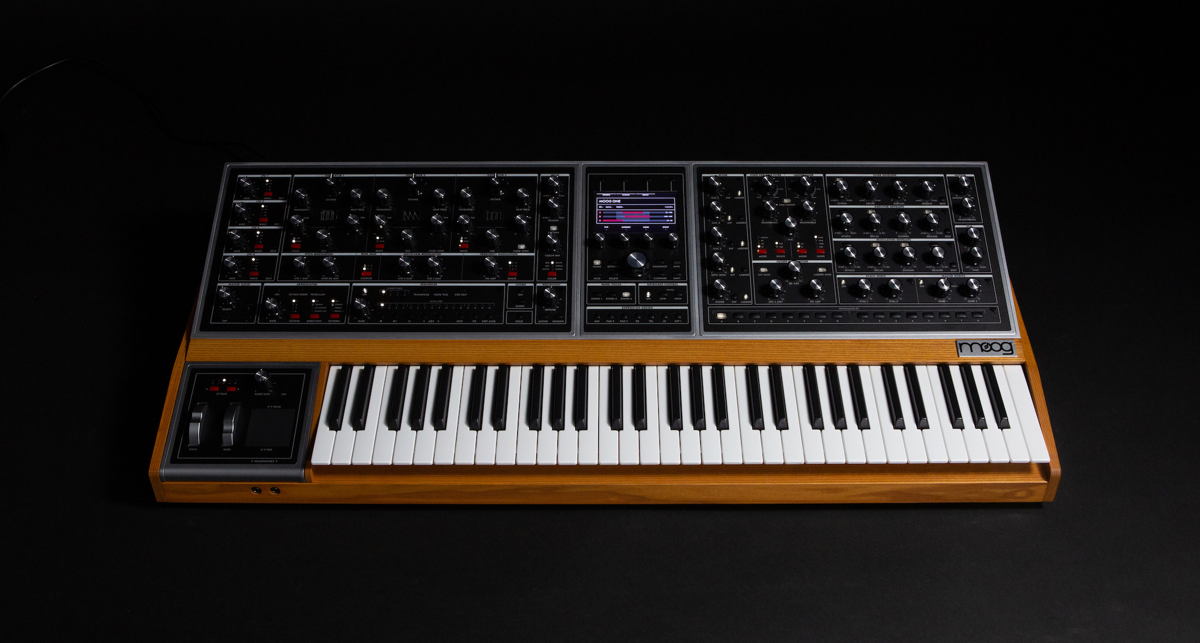 Moog One is a programmable, tri-timbral, polyphonic, analog dream-synth designed to inspire imagination, stimulate creativity and unlock portals to vast new realms of sonic potential. The first polyphonic synth from Moog in 35 years, Moog One is the culmination of years of research and has been developed to exceed principal expectations of a polyphonic Moog instrument. Moog One's iconic angled Front Panel groups single-function knobs together by module — Oscillators, Filters, Envelopes, LFOs, etc. — in a way that is reminiscent of the original Moog modular synthesizers, as well as the legendary Minimoog Model D.
Watch Moog One: A Meditation On Listening
​https://www.moogmusic.com/media/moog-one-meditation-listening
Learn More About Moog One:
​https://www.moogmusic.com/products/moog-one
The nomination announcement follows a two-month call for entries of standout technical and creative products and projects that have a made a significant impact on modern sound and music. A panel of respected industry voters from pro audio publications as well as members of professional music, technical and creative organizations, along with select NAMM members, carefully evaluated each entry before selecting Moog Music's Matriarch and Moog One for nomination.

​About Moog Music
​Moog Music synthesizers and other electronic musical instruments are designed and lovingly handcrafted in the Moog factory in downtown Asheville, N.C. Moog Music and its customers carry on the legacy of Dr. Robert Moog, inventor of the Moog synthesizer and Founder of Moog Music Inc.
About the TEC Awards
​Presented annually by the NAMM Foundation during The NAMM Show, The NAMM TEC Awards recognize the individuals, companies and technical innovations behind the sound of recordings, live performances, films, television, video games and other media in 31 Technical and Creative Achievement Categories. The Les Paul Award is given at the event in tribute to musical artists and others whose work has exemplified the creative application of audio technology. Through its Hall of Fame, The TEC Awards also honors the pioneers of audio technology and the music industry's most accomplished producers and audio technicians. The NAMM Foundation's TECnology Hall of Fame celebrates innovations and ground breaking technical achievements of the past. For more information, visit www.tecawards.org
About NAMM:
​The National Association of Music Merchants (NAMM) is the not-for-profit association with a mission to strengthen the $17 billion music products industry. NAMM is comprised of approximately 10,400 members located in 104 countries and regions. NAMM events and members fund The NAMM Foundation's efforts to promote the pleasures and benefits of music, and advance active participation in music making across the lifespan. For more information about NAMM, please visit www.namm.org, call 800.767.NAMM (6266) or follow the organization on Facebook, Instagram and Twitter.

Jeff Touzeau Public Relations, Hummingbird Media, Inc.