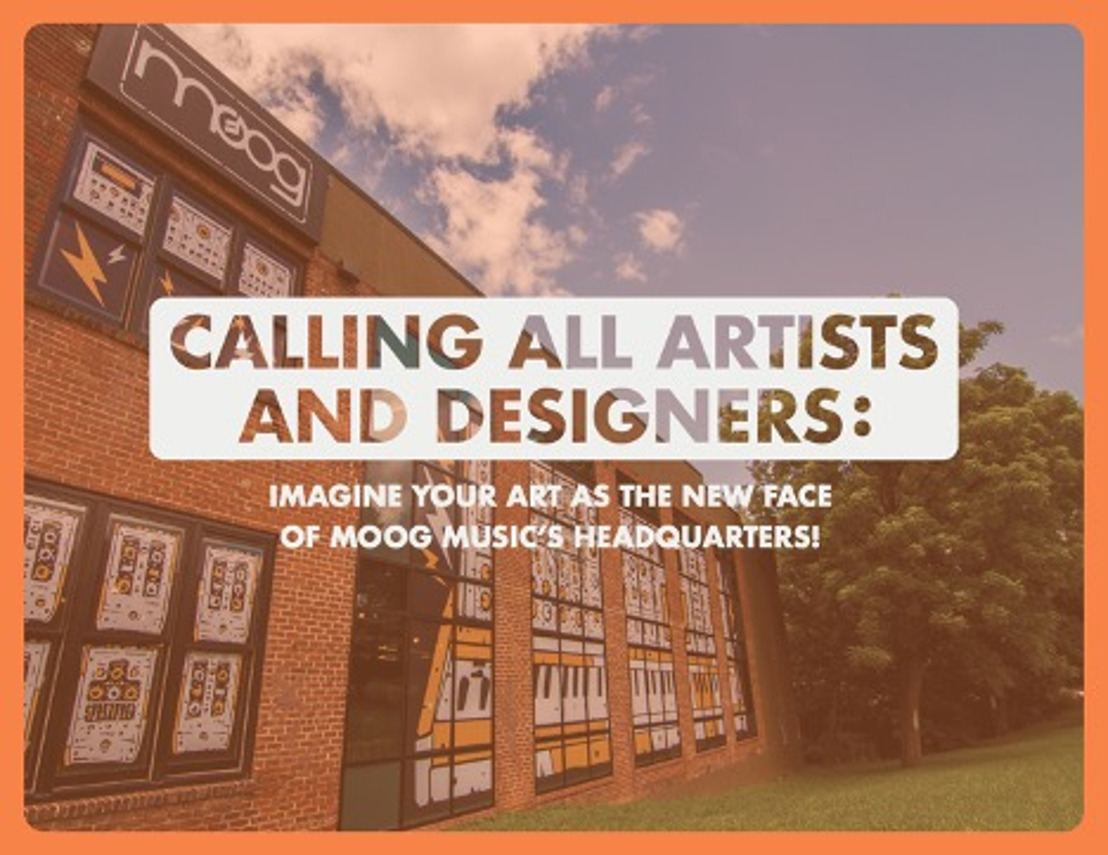 Moog Music Announces Call to Artists Worldwide for New Factory Mural Design
Asheville, NC, January 22, 2021 — Moog Music, the world's leading producer of theremins and analog synthesizers, invites artists worldwide to submit their creative visions for a new vinyl mural that will span the width of the Moog factory building in downtown Asheville, North Carolina.
From the official announcement on Moog's website:
"Through February 28th, 2021, we're excited to be accepting submissions for an original design that will be the new face of the Moog factory in downtown Asheville, North Carolina!
Locals and visitors of Asheville have come to know our factory by the iconic synthesizer mural that has adorned the building's exterior for more than eight years. Now, we're ready to breathe new life into the public artwork that represents who we are and the instruments that our employee-owners build inside these four walls. (This is where you come in!)
We invite you to submit a brief written proposal, concept, sketch, or link to your portfolio — whatever you feel will help us understand why your unique style and vision is best for the home of Moog Music.
Email your submission to

[email protected]

with the subject line "Moog Factory Artwork Submission" along with your name, preferred contact information, and anything else you'd like for us to know about you!
Any artist whose submission is selected will be contacted to form a fair, agreed-upon contract and compensation package.
For a better understanding of the space and to view the template the final artist will complete please download this building template.
To be clear, we do not own or have the right to reproduce any artwork or concepts submitted as part of this project, with the exception of the selected work."
Visit moogmusic.com/mural for complete guidelines and details. For more about Moog Music, click here.
More about Moog Music
​Moog Music is the world's leading producer of theremins and analog synthesizers. The employee-owned company and its customers carry on the legacy of its founder, electronic musical instrument pioneer Dr. Bob Moog. All of Moog's instruments are built with love inside its factory in downtown Asheville, North Carolina. Learn more here.

Jeff Touzeau Public Relations, Hummingbird Media, Inc.