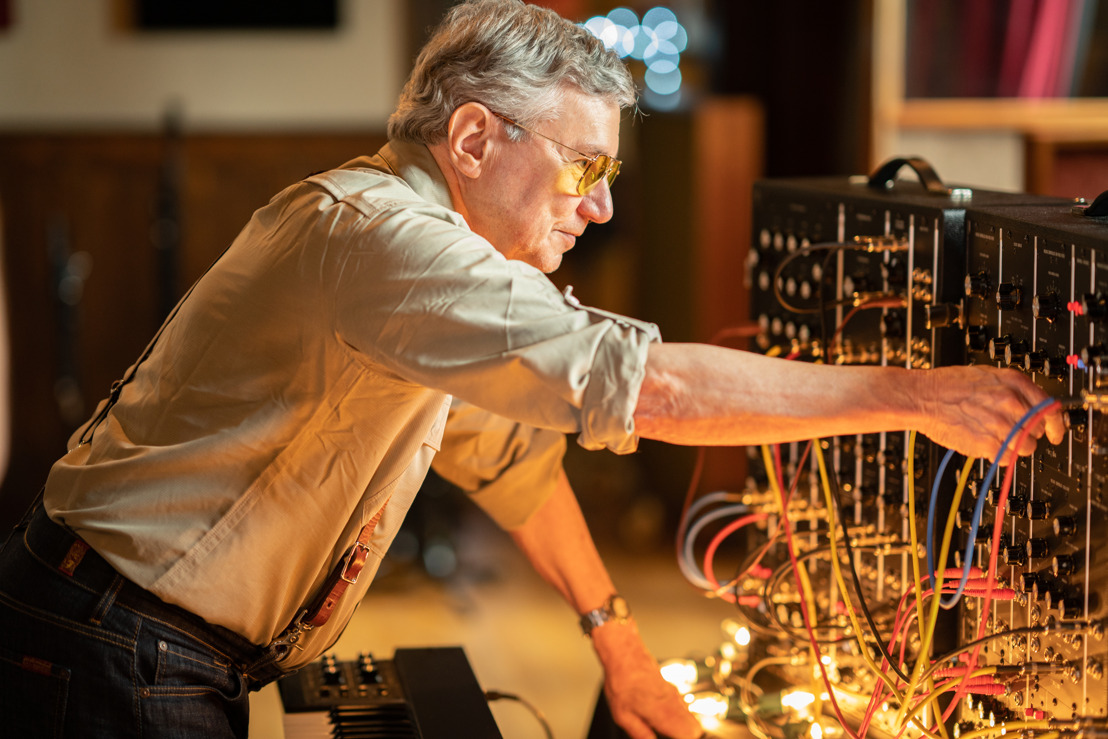 Moog Releases New Episode of GIANTS Synth History Documentary Series
This in-depth series from Moog Music spotlights untold stories from some of the most important artists and innovators in modern music history.
Asheville, NC, June 22, 2023 — GIANTS is a platform for legendary electronic musicians and innovators to express themselves through the art of storytelling. The artists in this series have left an indelible impact on electronic music history and culture, and their contributions have pushed the artform and industry forward. They are the "giants" whose shoulders we stand on—the pioneers who propelled synthesizers and analog instruments into the mainstream many years ago. Watch the newest episode, centered on early synthesizer pioneer Bernie Krause, here.
This documentary series, filmed and produced by Moog Music, is about honoring and preserving the legacy of these artists and sharing their untold stories with the world.
Join electronic music trailblazers as they describe their passions, inspirations, origin stories, and never-before-heard revelations. Through spoken interviews, original music, and visuals, these artists share their perspectives around how electronic music has evolved and provide context for their place in that story.
Following an entertaining and insightful first episode of the series about Moog synthesizer co-inventor Herb Deutsch, this second installment of GIANTS focuses on soundscape ecologist and bio-acoustician Bernie Krause. Once a Motown session guitarist intrigued by early advancements in the world of electronic music, the artist's first Moog modular synthesizer encounter in 1965 led him to develop a new understanding of sound and musical expression. It was this understanding and early adoption of the instrument—co-owning one of the very first models—that helped Bernie and his musical partner Paul Beaver introduce the Moog synthesizer to the likes of George Harrison, The Monkees, The Byrds, and The Rolling Stones.
Krause shares his story in the latest episode of Moog Music's GIANTS docuseries. Watch the episode here. To keep up with future releases of GIANTS, join Moog's email newsletter list here.
About Moog Music Moog Music is the world's leading producer of theremins and analog synthesizers. The company and its customers carry on the legacy of its founder, electronic musical instrument pioneer Dr. Bob Moog. All of Moog's instruments are assembled by hand in its factory in downtown Asheville, North Carolina. Learn more here.
---

Jeff Touzeau Public Relations, Hummingbird Media, Inc.

Ashley Kinchen Hummingbird Media, Inc.