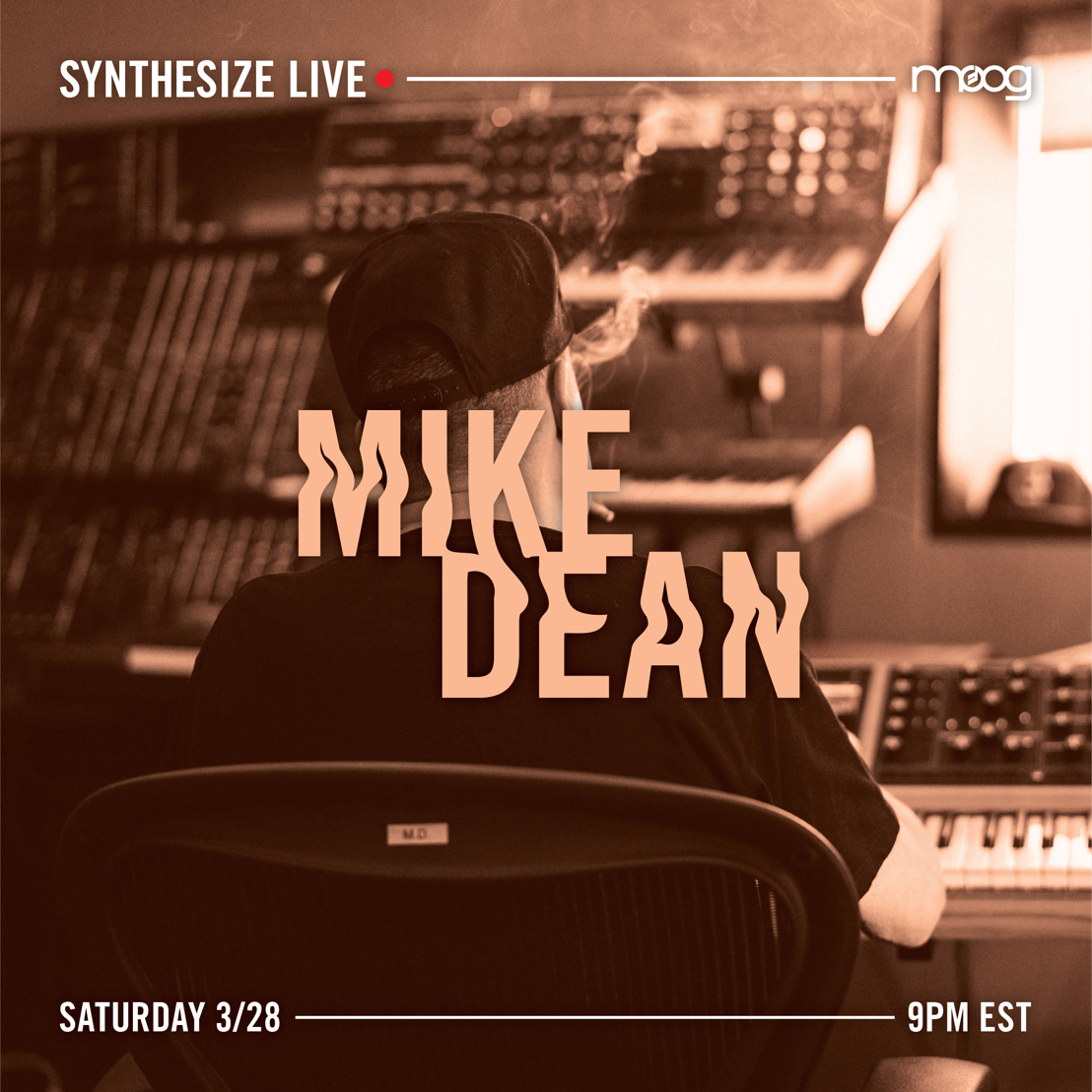 Musicians Come Together for Moog Music's "Synthesize Live"
Friends of Moog Music are coming together to livestream performances, Q&A sessions, synth improvisations, tutorials, and more on Moog's Instagram page
Today, Moog Music has announced "Synthesize Live," a new series where artists will livestream performances, synthesizer demos and tutorials, Q&A sessions, and more on Moog's Instagram page.
The electronic musical instrument manufacturer encourages viewers to tune in and discover new artists, get inspired to create, and interact with musicians and synth fans around the world. Each new stream will be shown in real time on Moog's Instagram Story; visit @moogsynthesizers on Instagram from your phone, tablet, or computer to join in when the stream is set to begin. You can also opt to receive notifications about upcoming streams by signing up for Moog's email newsletter here and enabling push notifications in your Instagram account.
The series begins tomorrow (Saturday, 3/28) at 9PM EST with a live improv performance and Q&A session from legendary hip-hop producer Mike Dean and his arsenal of analog synths: Moog One, Matriarch, Grandmother, Minimoog Voyager, and more.
"Synthesize Live" Upcoming Events
More events will be added on Moog's website, and announced via email newsletter and social media. Make sure to follow @moogsynthesizers on Instagram and sign up for email reminders for the latest!

More about Moog Music
Moog Music is the world's leading producer of analog synthesizers. The employee-owned company and its customers carry on the legacy of its founder, electronic musical instrument pioneer Dr. Bob Moog. All of Moog's instruments are assembled by hand in its factory in downtown Asheville, North Carolina. Learn more here.

Jeff Touzeau Public Relations, Hummingbird Media, Inc.