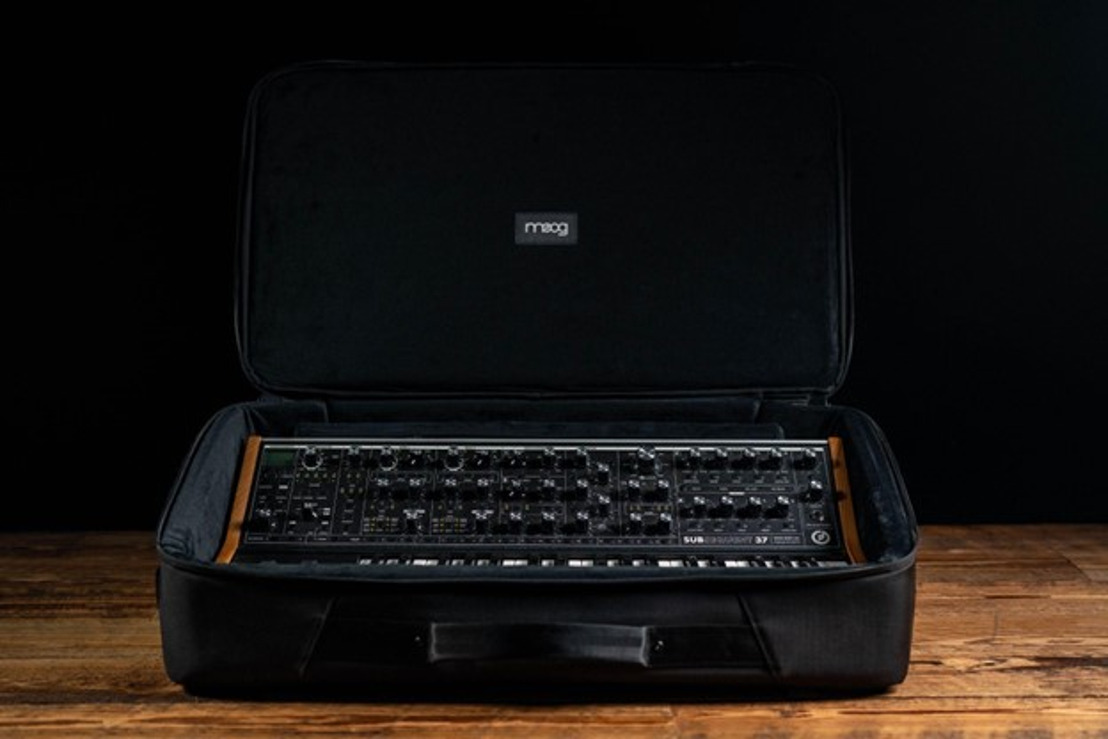 New Accessories for Moog Synths: Subsequent 25, Sub Phatty, Subsequent 37 & More
Moog Music releases an assortment of protective cases and covers for instruments in the Subsequent family–now available through Moog's website and at Moog dealers worldwide. Plus, new presets for Subsequent 25 and Subsequent 37 owners!
Moog SR Series Cases and Dust Covers for Subsequent Family
The newest high-quality instrument accessories from Moog are designed specifically to protect a mix of the company's most popular keyboard synthesizers: Subsequent 37, Sub 37, Subsequent 37 CV, Subsequent 25, and Sub Phatty.
Designed with the touring musician in mind, each SR Series Case features generous padding around a semi-rigid A.B.S. shell, a rugged Ballistic Cordura outer that resists tears and abrasions, and laminated water-resistant zippers to offer on-the-go protection and safe storage for these instruments. Each water-repellant dust cover is made to safeguard gear from dust, spills, and other studio (and stage) mishaps, while the ultra-soft interior remains gentle against the instrument.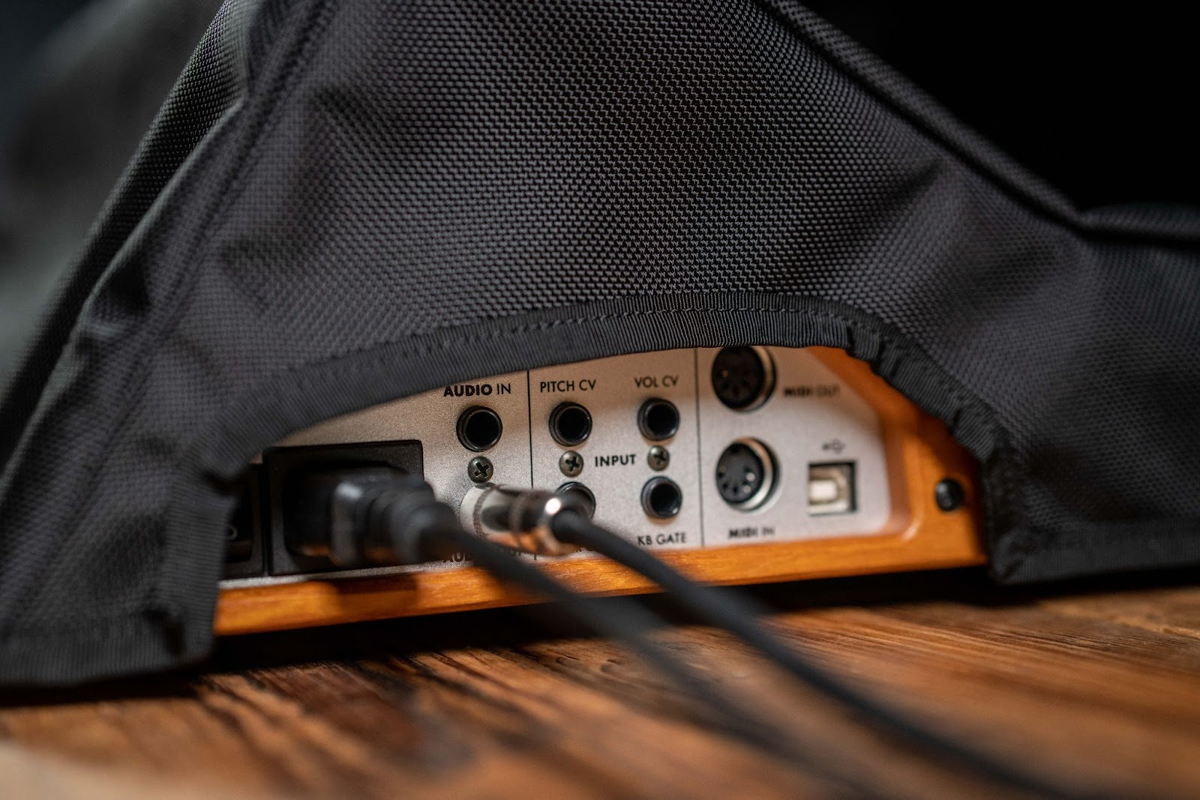 Protective coverings are essential for keeping any synth safe when not in use—whether at home or in the studio. Moog's in-house Product and Design teams developed these accessories with features customized for the fan-favorite Sub and Subsequent series synthesizers, sourcing the highest quality materials that come together to keep these synths looking and sounding their best.
These new SR Series Cases and dust covers for Subsequent 25, Subsequent 37, Sub Phatty, and more are now available to order directly on Moog's website or through your favorite authorized Moog dealer!
Learn more about Moog's protective accessories here.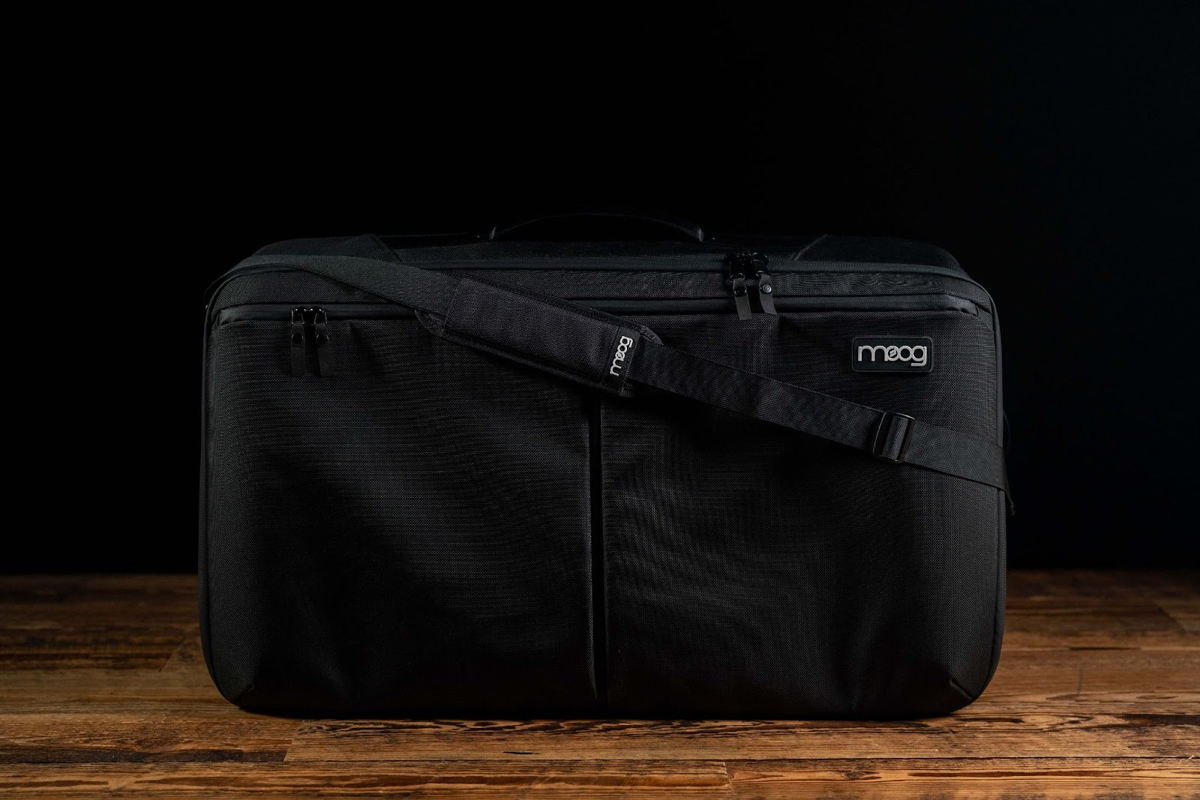 25 New Presets for Subsequent 25 & Subsequent 37
Today, Moog has also released new presets designed especially for Subsequent 25 and Subsequent 37. Each preset collection showcases the deep range of sounds these instruments are capable of creating, ready to be used in any production or sound design session.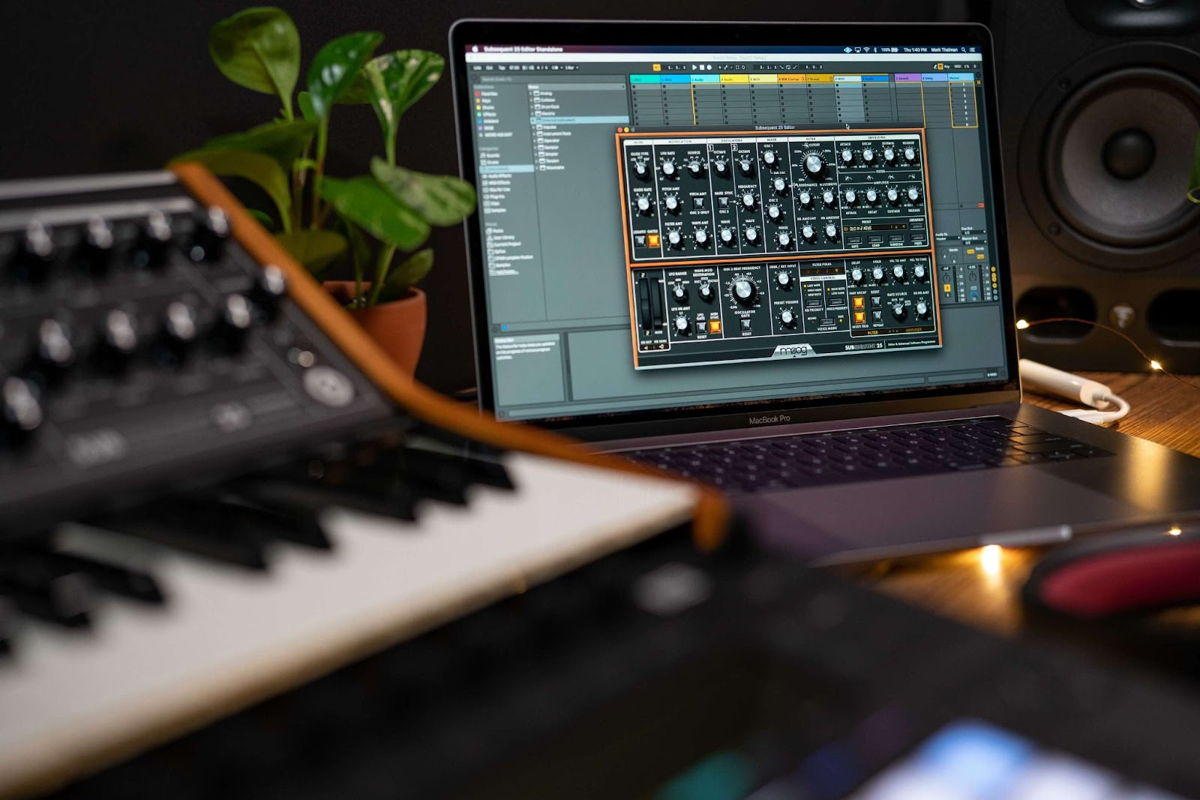 Designed in house by Moog's Product team, the new Subsequent 37 preset collection invites Subsequent 37 owners to discover a wide range of sounds from warm, moss-covered bass tones to wild, noisy FX that show off the instrument's powerful modulation capabilities.
The new Subsequent 25 preset collection was designed by Corry Banks, founder of boutique sound design and beatmaker's lifestyle brand BeatPPL. "My approach to designing presets for the Subsequent 25 was inspired by my favorite hip-hop styles such as Modbap, lo-fi, boom-bap, and electronic hip-hop," Banks shared with Moog. "Exploring sub basses with loads of low end and others with buzzy top end that beg for filter tweaking. I found it fun to explore leads and other sounds that take advantage of some simple modulation routing to mimic delay effects when the mod wheel is put to work. These presets particularly love a bit of reverb to enrich the already beautiful tones. My fav preset in the pack is perhaps the 'Tape Bass' which is a low end theory type of sub bass with noise bleeding through and a touch of pitch modulation that reminds me of subtle lo-fi tape textures."
To download these sounds and the editor librarian for your Subsequent 37 or Subsequent 25, log in to your existing moogmusic.com account or register your instrument here.
---

Jeff Touzeau Public Relations, Hummingbird Media, Inc.

Ashley Kinchen Hummingbird Media, Inc.