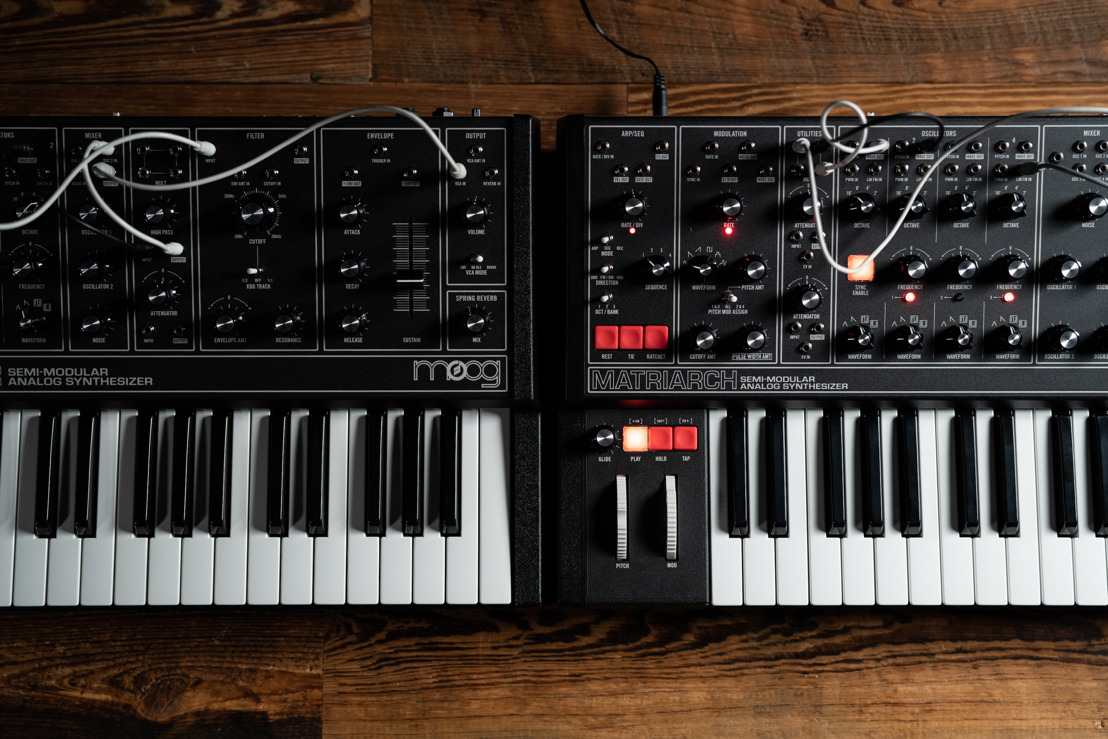 New Design for Moog's Semi-Modular Keyboard Synthesizers Harkens Back to the Classics
Moog Music's new Dark Series design for their popular Matriarch and Grandmother analog synthesizers pays tribute to the timeless aesthetic of legacy Moog modular systems. The instruments are now available worldwide. Plus, Moog debuts the first protective cases custom made for Matriarch and Grandmother.
Asheville, NC, September 24, 2020 — Today, Moog Music announced a new addition to its line of semi-modular keyboard synthesizers. Dark Series for Matriarch and Grandmother strikes the perfect balance between classic and modern, featuring an all-black aesthetic that invokes the timeless look of early Moog modular systems—with all the functionality and versatility these two state-of-the-art sound design machines are known for.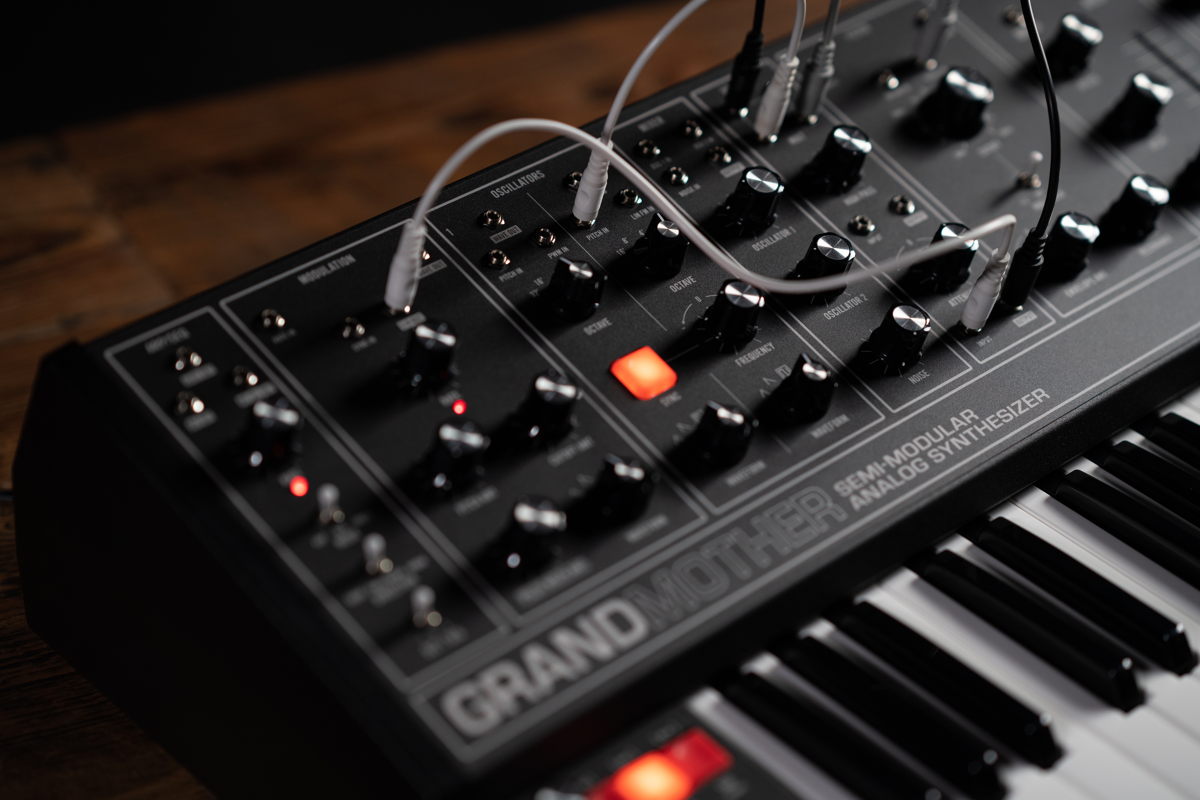 The new visual twist for Grandmother and Matriarch is a nod to the modular control panel designs that inspired their very creation. In 2018, when the first of these two patchable analog keyboard synthesizers was introduced, Moog explained that "Grandmother's circuits, spirit, and spring reverb are inspired by the classic Moog modular synthesizers designed by Bob Moog during the 60s and 70s." The instrument quickly became a staple in studio setups and live performance settings, a go-to first synthesizer for beginners, and a multifaceted creative tool for musicians of all skill levels to explore. Following Grandmother's success, Moog developed an even more expansive, expressive semi-modular analog keyboard synthesizer: the four-note paraphonic Matriarch.
A complement to the distinct multi-colored artwork of the original Matriarch and Grandmother synthesizers, Dark Series presents a style option that celebrates the intersection of tradition and innovation.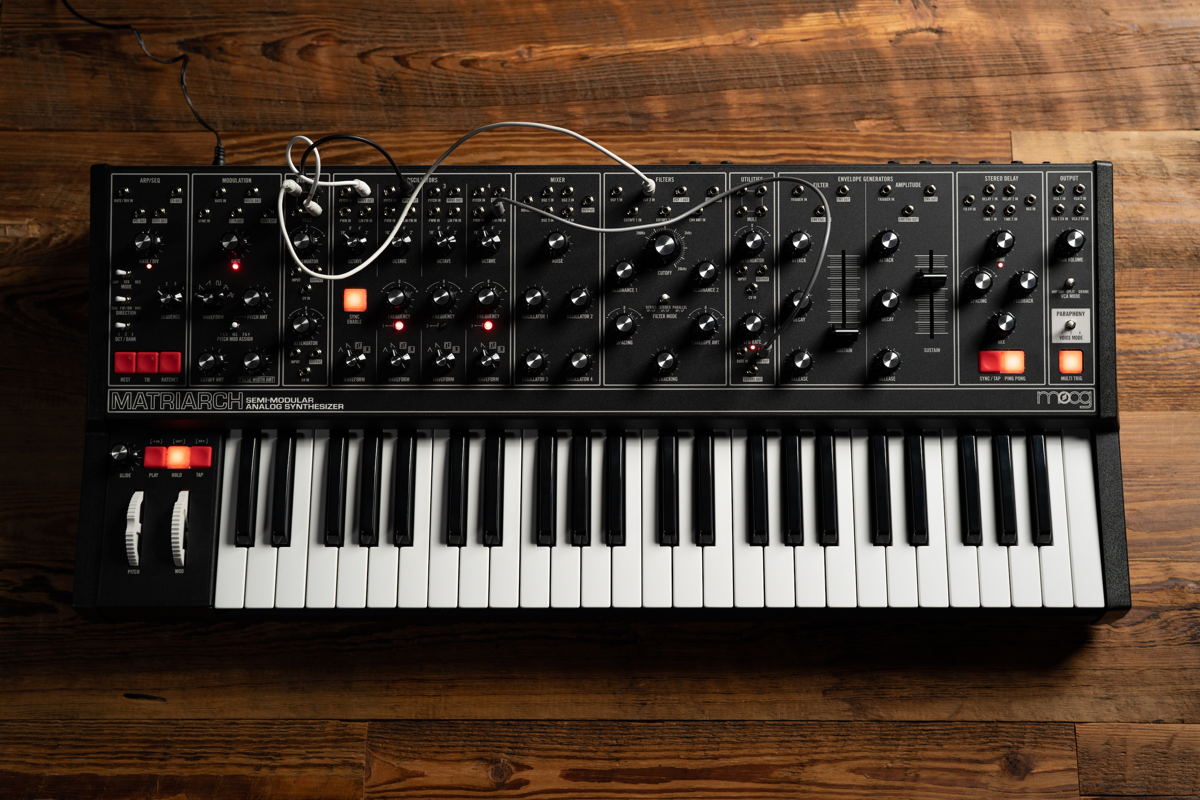 To learn more about these instruments and locate a Moog authorized dealer, visit moogmusic.com.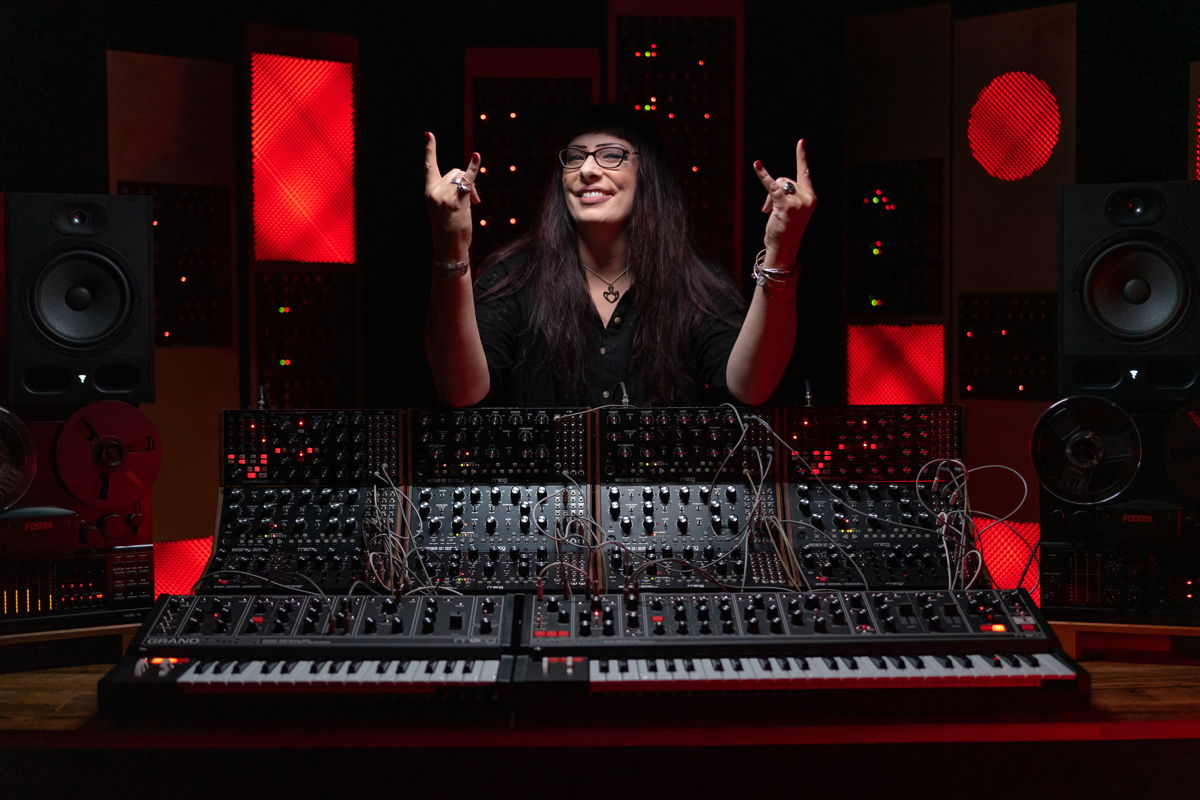 VIDEO: Lisa Bella Donna | The Mothership II: Night Flight
As a sequel to her mind-expanding video The Mothership, sonic sorceress Lisa Bella Donna modifies her setup to unleash the vast potential of the complete five-member Moog semi-modular family for the first time. Witness her first encounter with the new Dark Series Matriarch and Grandmother synthesizers alongside their keyless counterparts: Mother-32, DFAM, and Subharmonicon.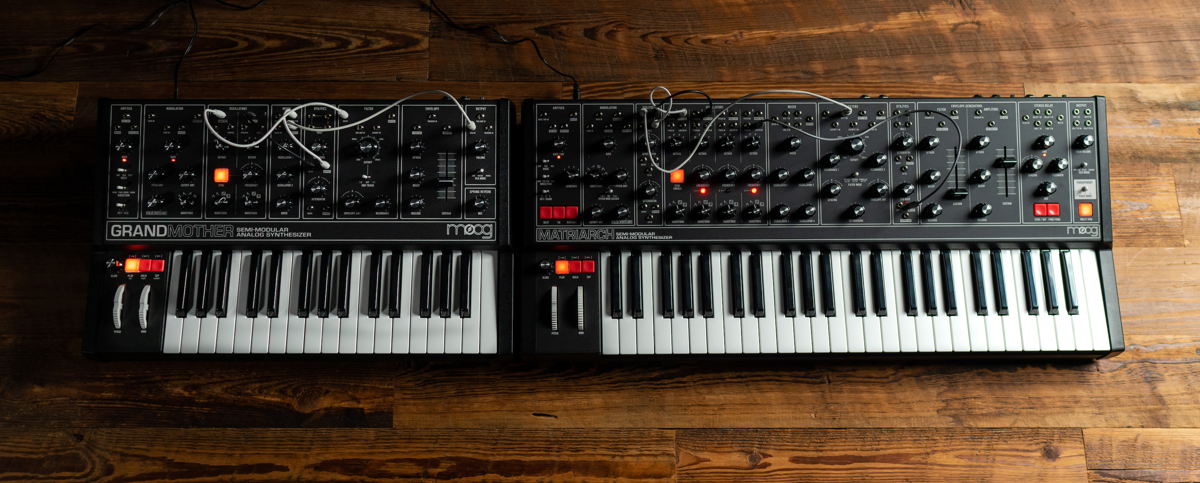 New Patches & Firmware Update
New exploratory patches are now available to download for Matriarch and Grandmother registered owners. These 30 patches (16 for Grandmother and 14 for Matriarch) are designed to guide your eternal experimentation and open your mind to each instrument's unparalleled analog sound. Visit moogmusic.com/register to access the latest patch sheets right in your account.
Along with the inspiring new patch ideas, firmware v1.2.0 for Matriarch and v1.1.0 for Grandmother are now available for both versions of the instruments (original edition and Dark Series). The updates feature a new sync engine that keeps the internal arp/sequencer, analog clock, and MIDI all tightly locked in phase; a new easy method to reset global settings to defaults; a new Envelope Multi-Trig mode for Grandmother; and many other firmware enhancements, new features, and bug fixes based on customer feedback for both instruments. Visit moogmusic.com/register to access the latest firmware and explore the added features for your Grandmother or Matriarch.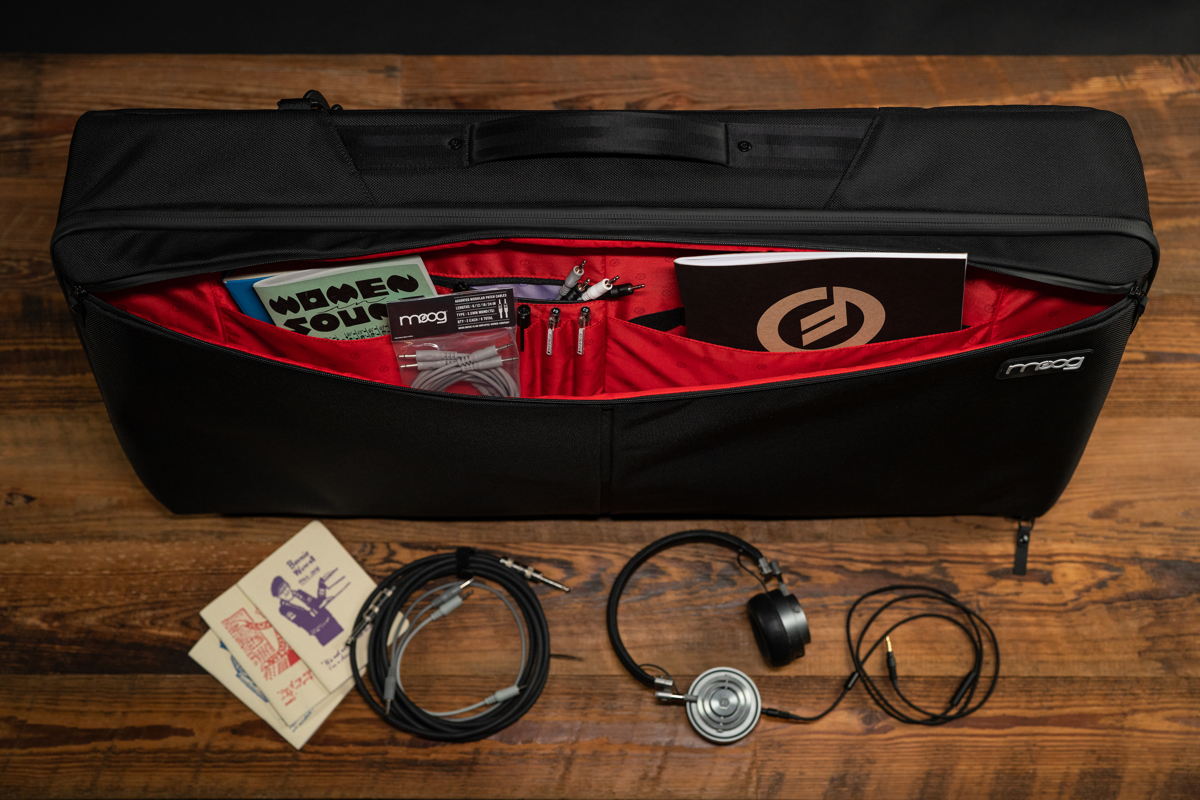 Matriarch & Grandmother Protective SR Series Cases
Along with the new look for Matriarch and Grandmother, the Asheville-based synthesizer company unveiled Moog SR Series Cases, which are now available to pre-order for both instruments.
See Moog SR Series Case for Matriarch here.
See Moog SR Series Case for Grandmother here.
Developed with artists for artists, Moog SR Series Cases were meticulously designed based on conversations with musicians to protect these two instruments better than any other offering on the market. These durable, weather-resistant protective cases ensure that your Moog Grandmother or Matriarch synthesizer (original colorway or Dark Series) are safeguarded at home, in the studio, and away.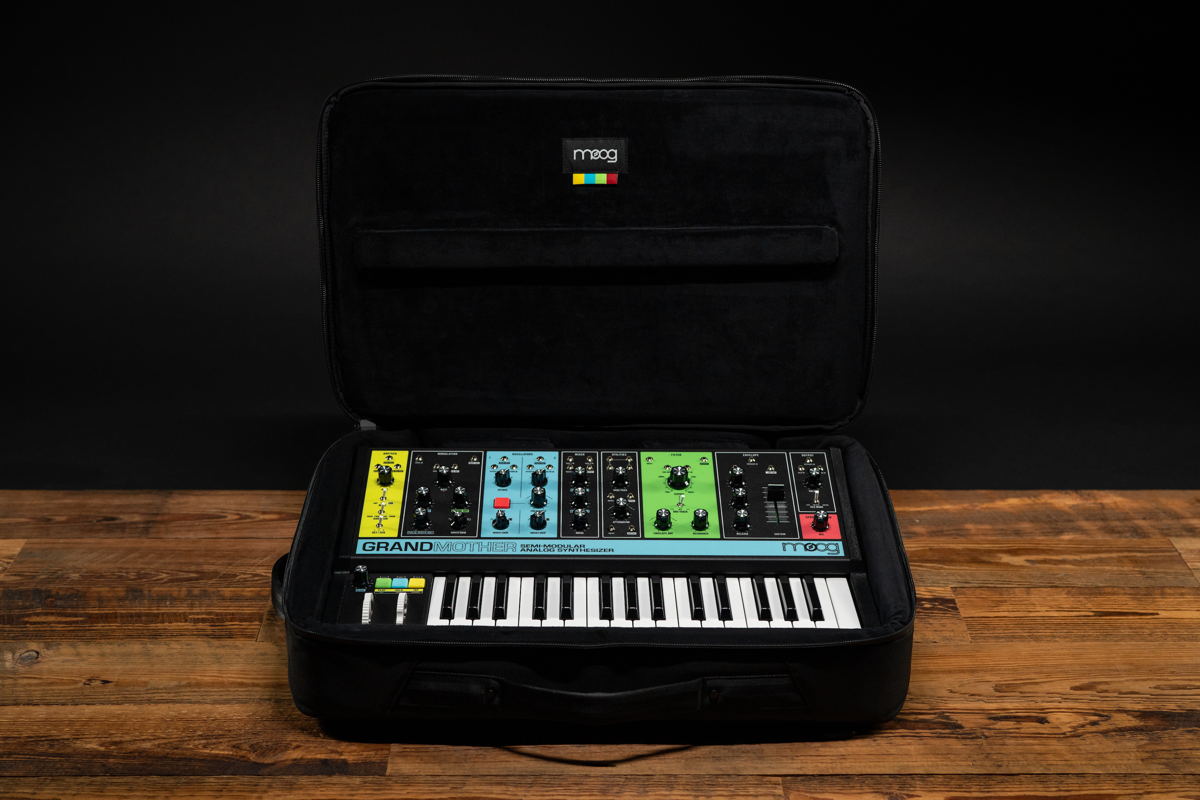 Featuring generous padding around a semi-rigid ABS shell, water-resistant zippers, non-slip straps, and ample storage, Moog SR Series Cases offer complete protection, comfort, and convenience—so that you can continue to create with your favorite synths for years to come.
Moog SR Series Cases will begin shipping in October 2020.
More about Moog Music
​Moog Music is the world's leading producer of analog synthesizers. The employee-owned company and its customers carry on the legacy of its founder, electronic musical instrument pioneer Dr. Bob Moog. All of Moog's instruments are built with love inside its factory in downtown Asheville, North Carolina. Learn more here.

Jeff Touzeau Public Relations, Hummingbird Media, Inc.
Dark Series (together)
Grandmother Dark Series
Lisa Bella Donna Mothership
Matriarch Dark Series
SR Series Cases
SR Cases (exploded view)

​

​

​