New Release from Moog Music: "Ascension" by Lisa Bella Donna
Sound designer, composer, and multi-instrumentalist Lisa Bella Donna brings together an arrangement of vintage and modern analog synthesizers in "Ascension," a new release from Moog Music.
​
Asheville, NC, May 27, 2021 — Inspired by live synthesizer performances of the 1970s, the inimitable sonic sorceress takes listeners on an adventure through the world of analog sound in her latest exploration filmed in the Moog Sound Lab.
In this performance, Lisa integrates the classic lllP Moog modular system with Moog One, Subsequent 37, Subsequent 25, and the complete Moog semi-modular family (Matriarch, Grandmother, Mother-32, DFAM, and Subharmonicon), highlighting their connectivity and the possibilities of personal orchestration.
Watch "Ascension" by Lisa Bella Donna here.
​
​
A Message from the Artist
As a longtime electronic music composer and sound designer, I have always regarded my synthesizer studio as a personal "sacred space." A special place where I can be free and open to create whatever music that needs to vessel through in the moment. To explore the wild, wonderful wilderness of sound and synthesis. A place to find inspiration and to evoke artistic ascension. To create and to be playful in the process. I wanted to project a piece that expressed my happiness and gratitude to get to be creative with my friends and colleagues at Moog. It's always so much fun to bounce ideas and create a special atmosphere together, each time we have the opportunity to create these pieces.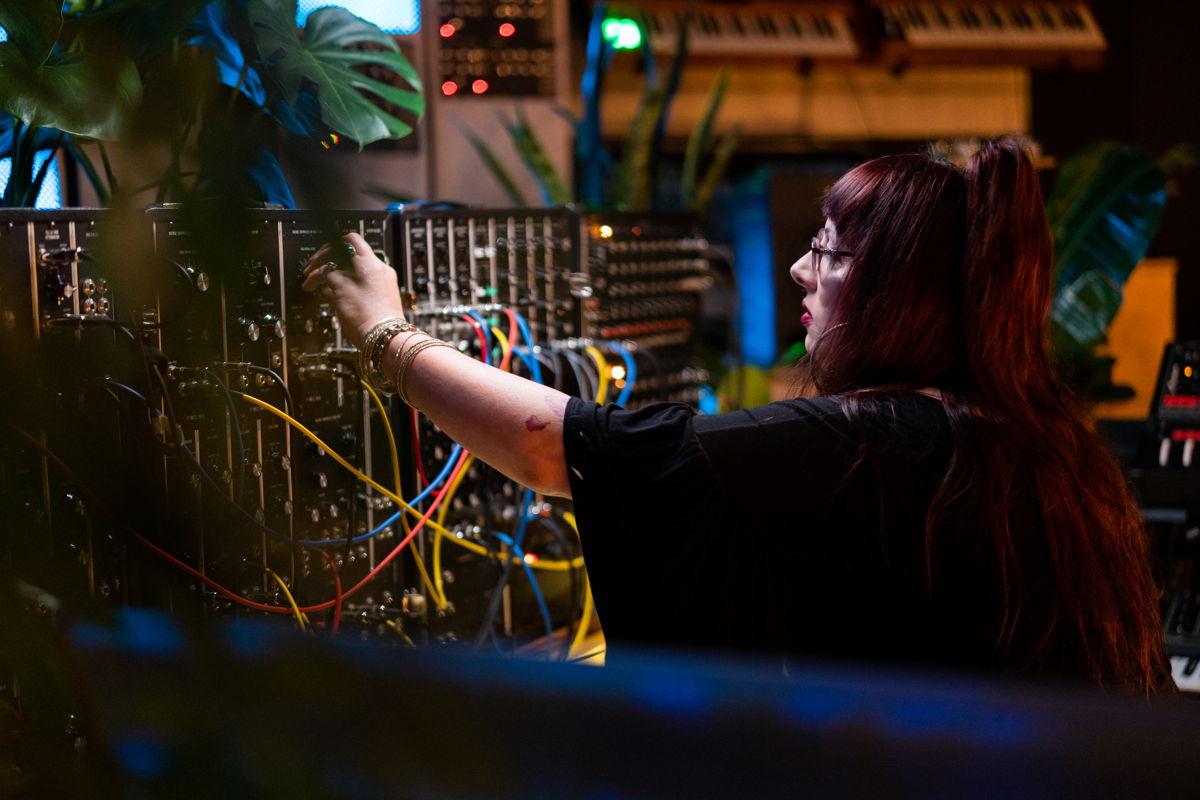 It's been a year of challenge and tribulation for all of us in the world. I am so grateful to see the other side of this chapter unfold into promises of new horizons of making art out in the open again. I hope the spirit of this piece inspires a desire for you to turn on and turn up your art with sound and music.
Love to all,
Lisa Bella Donna
More about Moog Music
Moog Music is the world's leading producer of theremins and analog synthesizers. The employee-owned company and its customers carry on the legacy of its founder, electronic musical instrument pioneer Dr. Bob Moog. All of Moog's instruments are built with love inside its factory in downtown Asheville, North Carolina.Learn more here.

Jeff Touzeau Public Relations, Hummingbird Media, Inc.