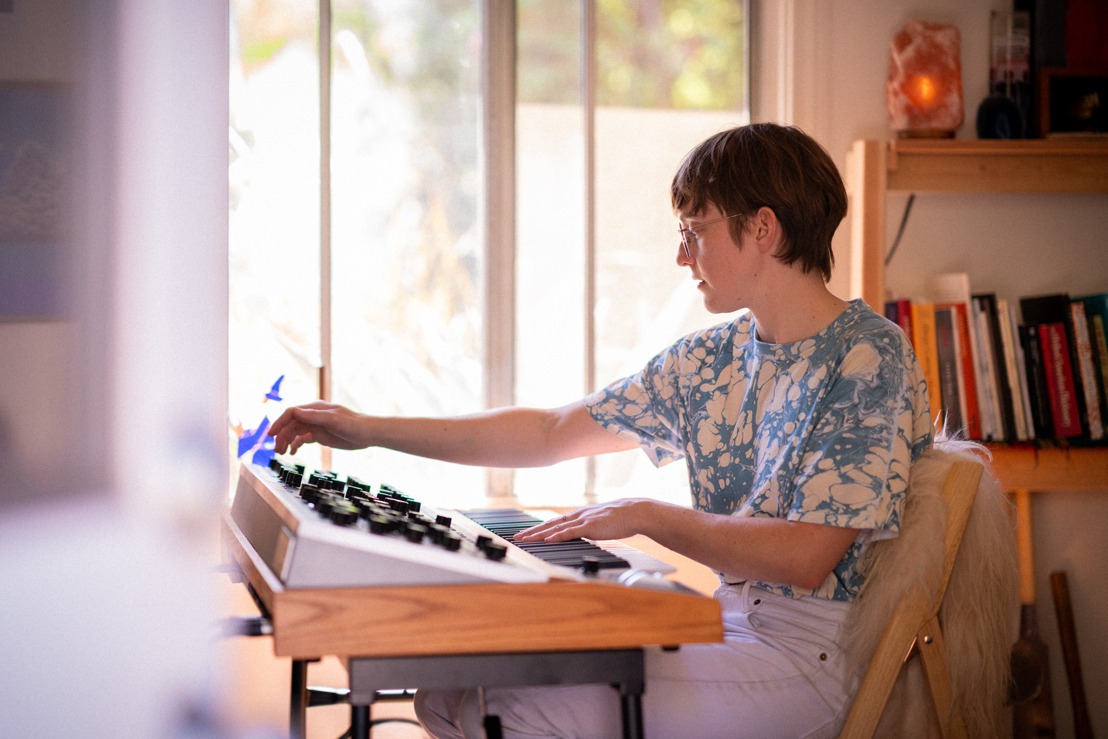 New Release from Moog Music: "Chasing Light" by Emily A. Sprague
Asheville, NC, November 12, 2020 — Artist Emily A. Sprague and Moog Music conjure a calming multi-sensory experience in "Chasing Light," a new ambient piece Sprague composed using the Moog One polyphonic synthesizer. Watch here.
"Chasing Light" is a composition of dreamy soundscapes inspired by the beauty of nature and the joy of connecting with one's surroundings through sight and sound. Sprague's music is accompanied by a short film, shot primarily with Super 8mm film, that brings the viewer inside the artist's world—her home, the ocean, the mountains.
​
As visuals change throughout the piece, the synthesizer arrangement morphs to bring viewers and listeners feelings of peace and comfort. "With instrumental music, I am still much more of a beginner than with songwriting. I'm trying to figure out right now how to say certain things without words but only with sonic environments... and that is a real challenge, but I love it," Sprague shares.
Photographs taken by both Emily A. Sprague and Moog Music while filming together, along with an in-depth interview about the musician's creative process, are featured on Moog's website. See the full article here.
​
Emily A. Sprague's new ambient electronic album is available tomorrow, November 13th. Hill, Flower, Fog is the third solo album from the Florist songwriter.
"Hill, Flower, Fog is a place and a poem," says Emily, "a personal letter and vision for myself, outlining priorities that I aspire to incorporate during my time on earth: family, sustainability, patience, and growth." Listen to the album here.
More about Emily A. Sprague: https://mlesprg.info
More about Moog Music: https://www.moogmusic.com
More about Moog Music
​Moog Music is the world's leading producer of theremins and analog synthesizers. The employee-owned company and its customers carry on the legacy of its founder, electronic musical instrument pioneer Dr. Bob Moog. All of Moog's instruments are built with love inside its factory in downtown Asheville, North Carolina. Learn more here.

Jeff Touzeau Public Relations, Hummingbird Media, Inc.