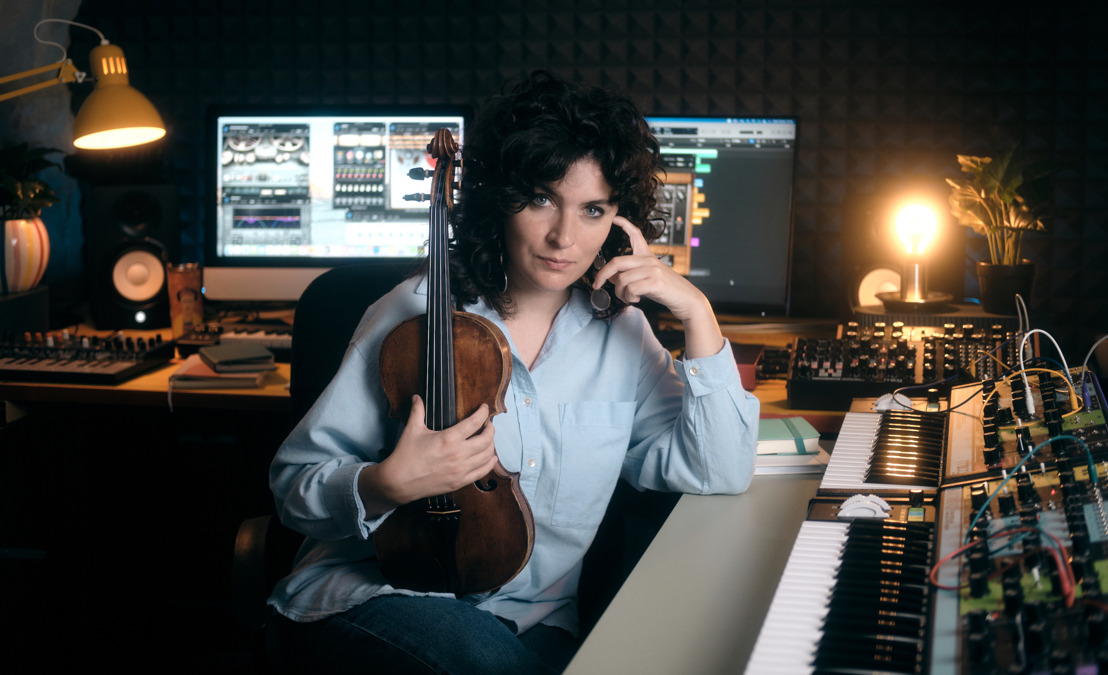 Synthesizers & Strings: New Music from Francesca Guccione
Violin meets a series of semi-modular synthesizers in a new collection of neoclassical arrangements by Italian composer and violinist Francesca Guccione.
Asheville, NC, December 15, 2022 — Utopia Aerial View, a new four-piece album by composer and violinist Francesca Guccione, invites listeners to experience the distinctive relationship between electronic and organic sound.
In each composition, the artist brings together violin and an assortment of analog synthesizers. This marriage of compelling, cinematic strings and delicate modular soundscapes presents electronic musical instruments as expressive, adaptable tools for contemporary classical musicians.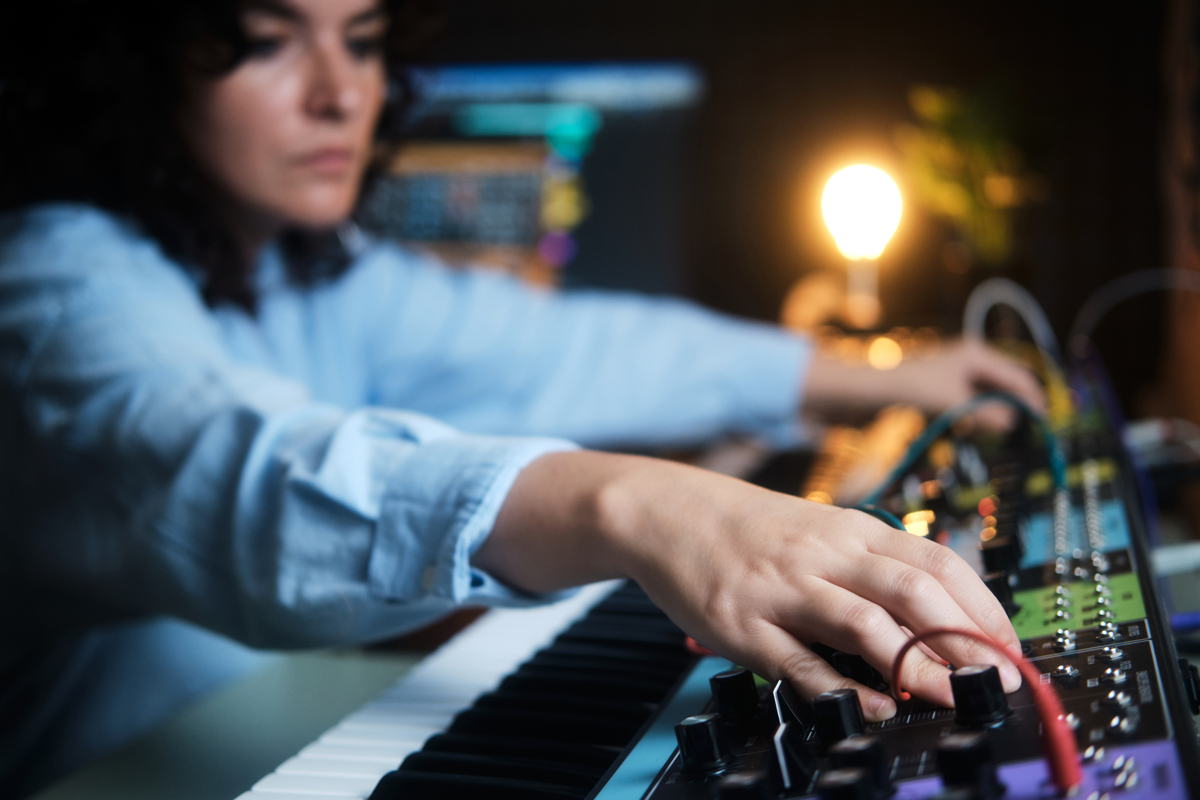 The development of Utopia Aerial View began with an original arrangement for synth and violin that Francesca performed at this year's Superbooth Berlin event. Drawing inspiration from film themes and visuals, physical surroundings, and the instruments at hand, the composer let her imagination flow freely to craft the rest of the album, she tells Moog Music.
"The music is characterized mainly by dialogue between the violin and Moog synthesizers, especially the Grandmother, DFAM, and Subharmonicon," she shares. "I think Moog's synthesizers, with their warm and unique sound, are perfect for playing with strings."
The artist demonstrates the sound and character of these instruments in an emotive performance of "Utopia I," the opening track on Utopia Aerial View. Watch the performance and read more about her creative process here.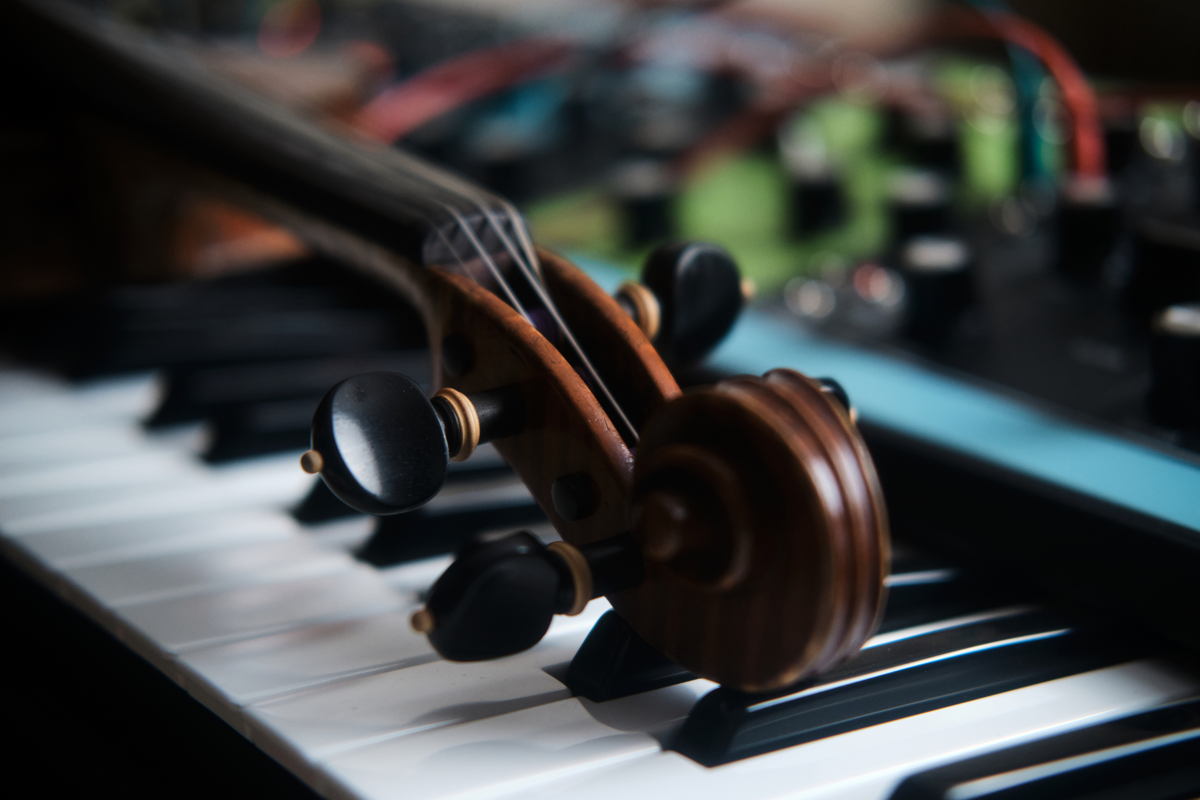 Composer Francesca Guccione on the Connection between Strings & Synthesizers
In communication with Moog Music about her new album, Francesca Guccione discusses the role of semi-modular synthesizers in neoclassical music:
"As a fan of small ensembles and chamber music, it was a fun and exciting challenge for me to translate that kind of writing for instruments that are generally associated with other genres of music. Thus, for example, the Subharmonicon reiterates bichords from where the entire structure of a track unfolds, thus imitating what two cellos would do, or the Grandmother performs minimalist cells that, intertwined with the melodic line of the violin, makes it possible to create an intense dialogue and exchange of voices between the various instruments."
See and hear more from the artist on Moog's website.
Utopia Aerial View by Francesca Guccione is now available to stream or purchase. To listen to the EP, visit Spotify or Bandcamp.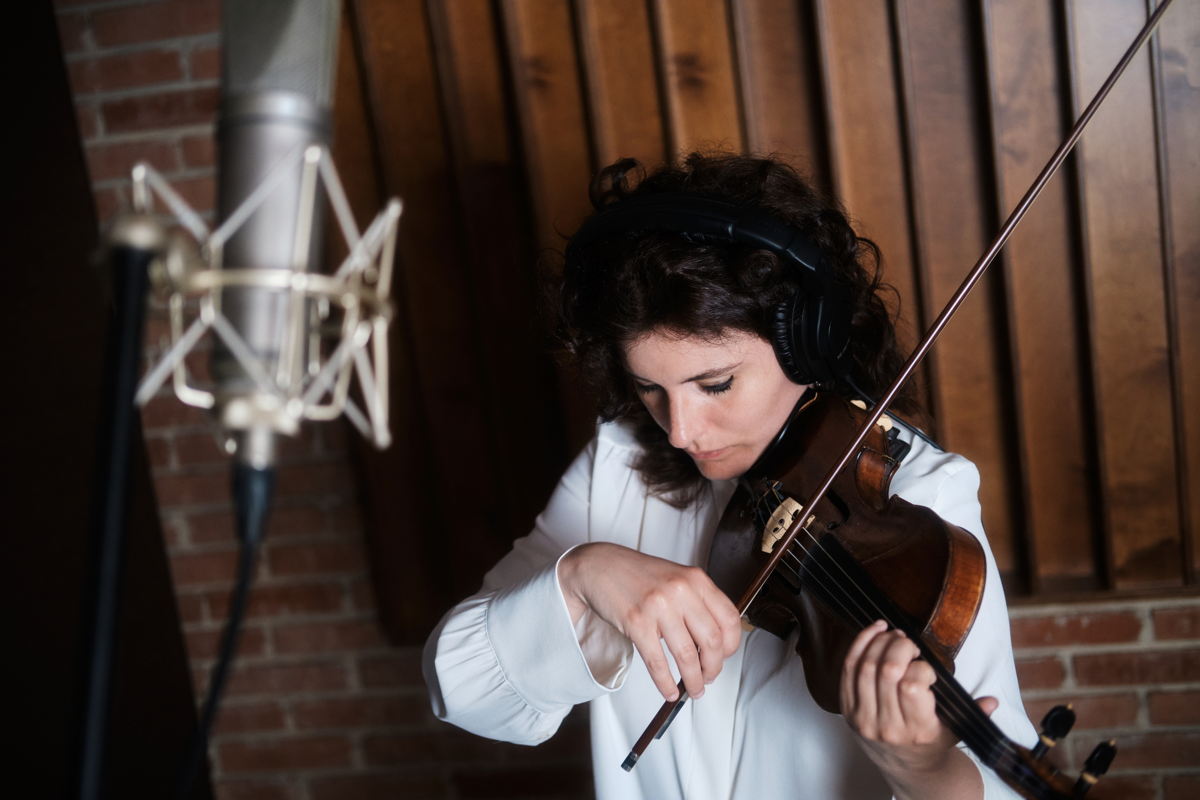 More about Francesa Guccione
Source: Francesca Guccione
Francesca Guccione is an Italian composer and violinist.
Fascinated from the very beginning by the relation between sound and image, she combined her violin studies with those in composition and film scoring, earning a Master's Degree in this discipline with the highest grades.
Her love for travelling and her need to always discover and learn about new realities lead her to perform in many cities around the world, including New York, Toronto, Dublin and Alexandria of Egypt.
In 2021 she released for Whales Records her first album of neoclassical music, "Muqataea", featuring cellist and composer Giovanni Sollima as the project's artistic director; afterwards, several international artists, including Robot Koch, Julien Marchal, Hélène Vogelsinger, and Throwing Snow will make and release reworks of some of the tracks on this album. In addition to Whales Records, she also collaborates with other record labels, including Little Symphony Records, InFiné Music, and 7K! Records with which she released in 2022 the single "Mare Tranquillitatis" included in the collection "String Layers Vol. II".
On invitation from Moog Music she performed at Superbooth 22 in Berlin where she presented an original composition for violin and synths.
Her creativity is poetic and suspended between reality and imagination; a gateway to hidden worlds.

​More about Moog Music
​Moog Music is the world's leading producer of theremins and analog synthesizers. The employee-owned company and its customers carry on the legacy of its founder, electronic musical instrument pioneer Dr. Bob Moog. All of Moog's instruments are assembled by hand in its factory in downtown Asheville, North Carolina. Learn more here.

Jeff Touzeau Public Relations, Hummingbird Media, Inc.