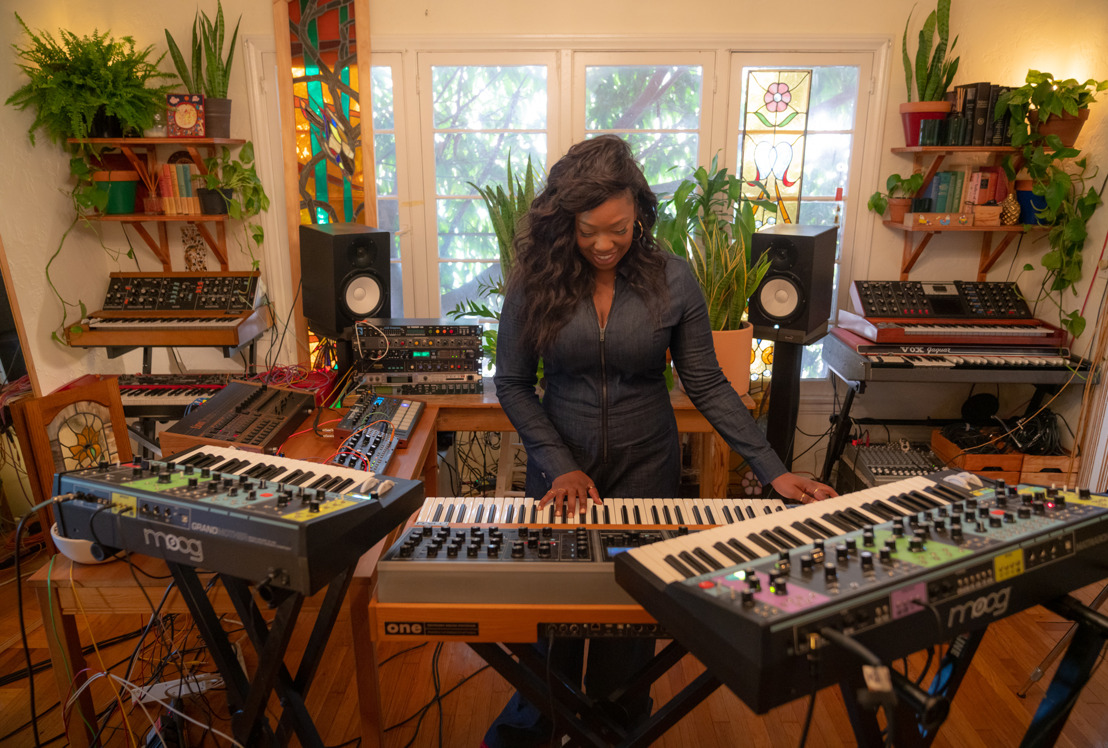 Watch: We Are KING's Paris Strother Creates Soulful Stylings with Moog Matriarch
Asheville, NC, October 10, 2019 — Paris Strother of R&B duo We Are KING shares what drives the group's creative process, how place and time influence that journey, and an original arrangement composed inside We Are KING's LA home studio.
In "Dream Catcher," Strother blends a series of Moog synthesizers—Matriarch, Moog One, Grandmother, Mother-32, and DFAM—to achieve the flowing layers and rich textures of We Are KING's signature soulful sound.
Elements of jazz, funk, and classical technique shine throughout Paris's performance in We Are KING's Los Angeles creative space. Strother describes how that environment plays a part in the creative process overall: "Our creative process usually begins with experimentation; there hasn't been any one way that we've arrived at a song. We've found that the environment has been important to our music-making process, so we're always striving to create an environment that inspires spontaneous and random creation."
"Sonically, we often find ourselves looking for sounds and textures to recreate specific memories," the Grammy-nominated artist shares. "Music is such a great vehicle to translate one's personal relationship with memory into something that's accessible to everyone."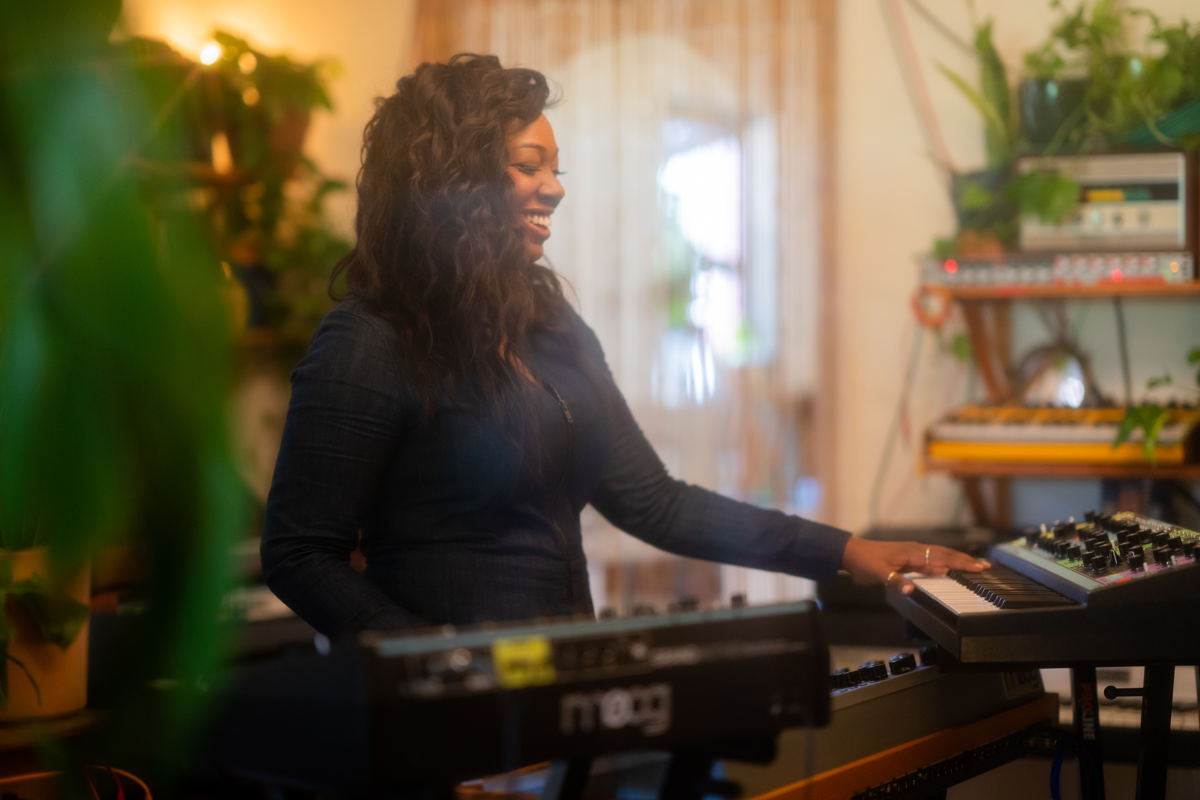 Strother also noted that specific instruments have been a major driving factor in the group's music-making process as of late. "The sound of the Matriarch, in general, is beautiful," she remarks about Moog's latest analog synthesizer. "The layout of the board itself makes it easy and fun to experiment with so many different parameters. Each of the sounds we've discovered are so unique."
We Are KING performs live at the Ford Theatre in LA on Saturday, October 12th, with Matriarch and other Moog instruments. For more info, visit weareking.com.
Matriarch is now available and shipping worldwide from the Moog Factory in Asheville, North Carolina. Learn more about Matriarch here.
Additional Photos of Paris: https://drive.google.com/drive/folders/1ug7qufsn1NB8YA3l1fdYJA6iwM1sByJz
Additional Photos of Matriarch
​https://drive.google.com/drive/folders/11ujOMApRdxwIpBf2pHC9b_0PcgVRqVqS
About Moog Music
​Moog Music is the leading producer of analog synthesizers in the world. The company and its customers carry on the legacy of its founder, electronic musical instrument pioneer, Dr. Bob Moog. All of Moog's instruments are hand built in its factory on the edge of downtown Asheville, NC.